This article will show you how to create a stacked column chart that compares two tables of data. This is typically used in tracker studies where one would show how the results have changed over time.
Here are fast food locations visited by gender from 2019 and 2020.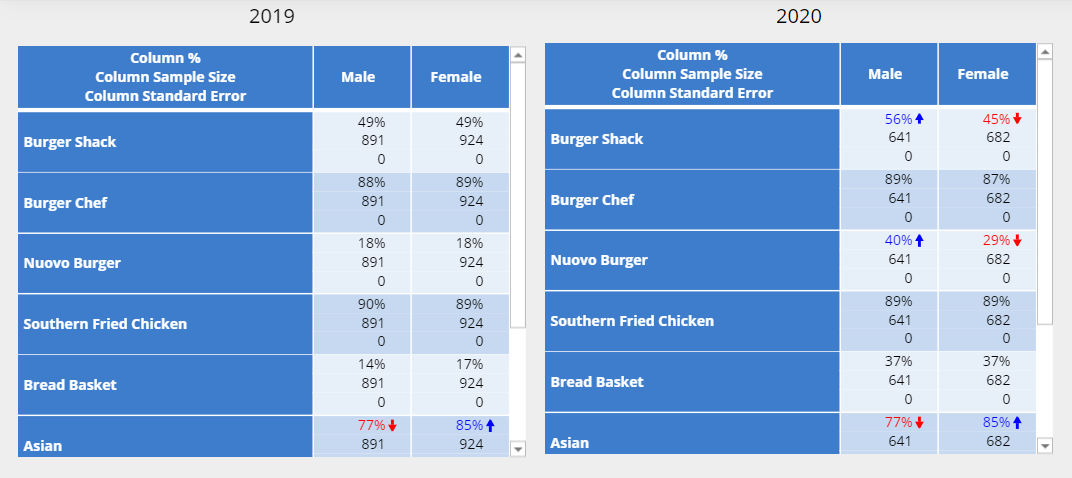 Here is the stacked bar chart that shows the change: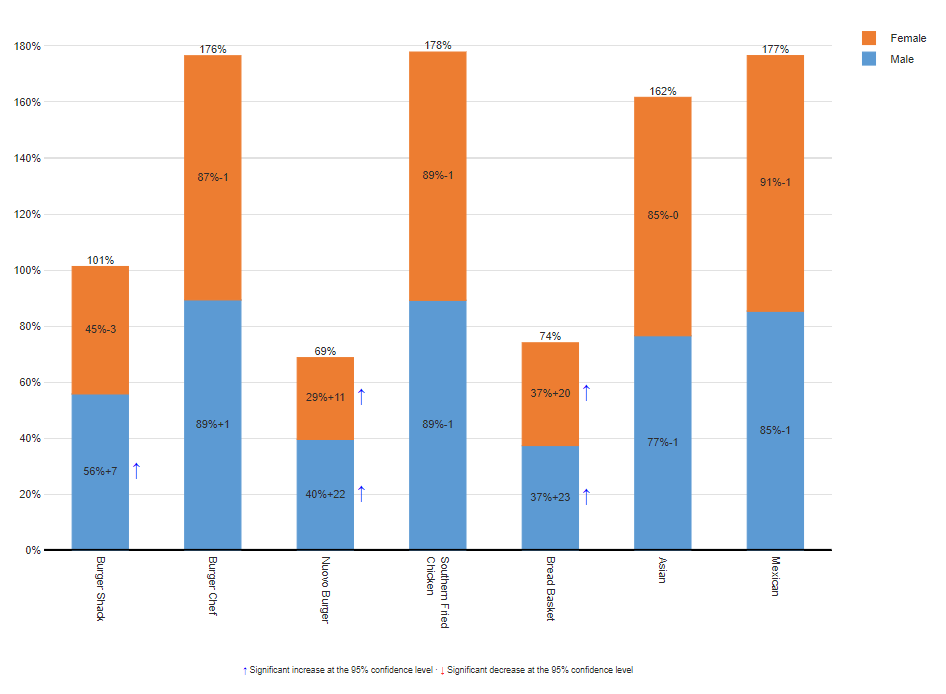 Note the significance testing as well as the change in % from the comparison table.
Requirements
Two tables that have the same row/column structure that shows Column Sample Size and Column Standard Error
Method
From the toolbar, select Visualization > Column > Stacked Column with Custom Tests.
Click onto the page to place the visualization.
Under Inputs > DATA SOURCE > Table 1 select the table that you want to compare to.
Under Inputs > DATA SOURCE > Table 2 select the table that will show the current state.
OPTIONAL: Number of categories below axis: Specify the number of categories to be shown below the y = 0

(values axis zero) line.
Example: the above chart with 1 category below axis: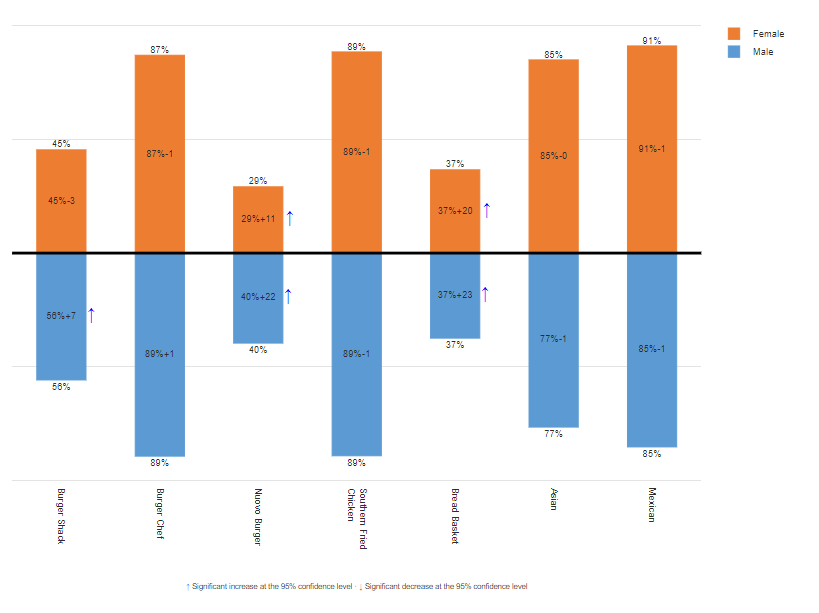 Next
How to Create a Clustered Column Chart
How to Create a Stacked Column Chart
How to Create Several Column Charts Using Small Multiples
How to Add a Line to a Column Chart (Second Y-Axis)
How to Customize the Color of a Single Category in a Bar, Column, or Pyramid Visualization
How to Apply a Gradient Palette to a Bar, Column, or Pyramid Visualization