This article describes how to go from crosstabbed data with a single variable over time: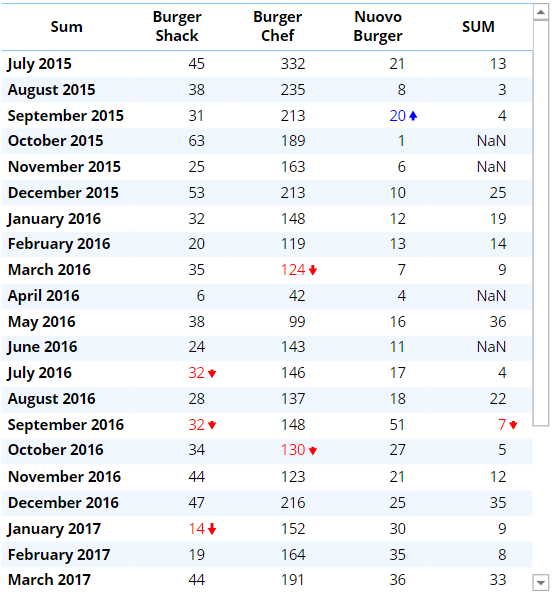 To an Overlapping Area Chart that presents multiple series overlayed on top of each other.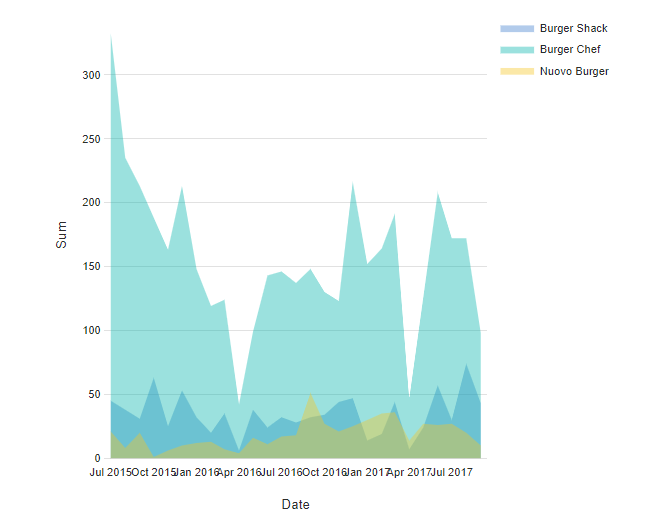 Requirements
You need to have a single numeric variable that you want to plot as well as a date variable.
Method
Create an output on the page by dragging your date variable onto the page, and then dragging your value variable into the columns.
From the object inspector, go to Visualization > Area > Area.
OPTIONAL: Go to the Chart tab to modify the appearance of the visualization.
Next
How to Create Sparkline Visualizations
How to Create a Stacked Area Chart