In a Mekko plot (also called a Marimekko or Mosaic), the area of each bar reflects the number of observations with each combination of features.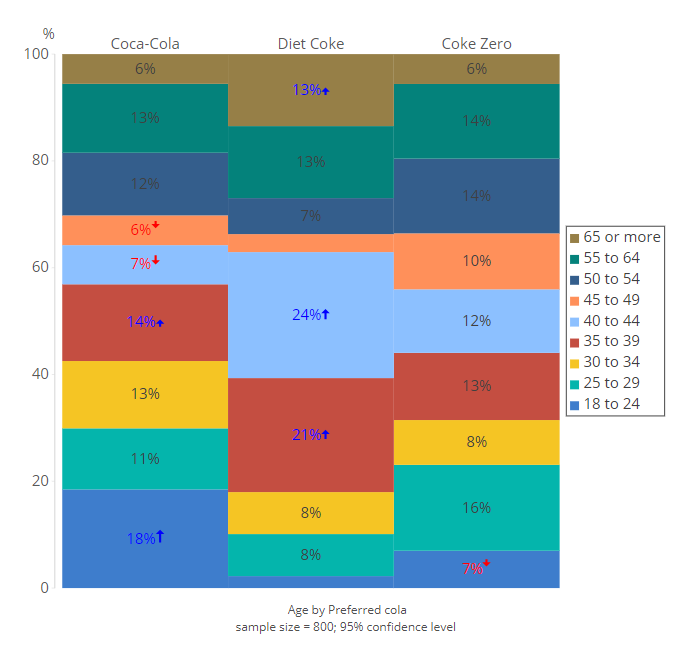 Requirements
A data set containing the variables from which you want to create the crosstab. 
Method
Suppose you want to create a Mekko chart from this table: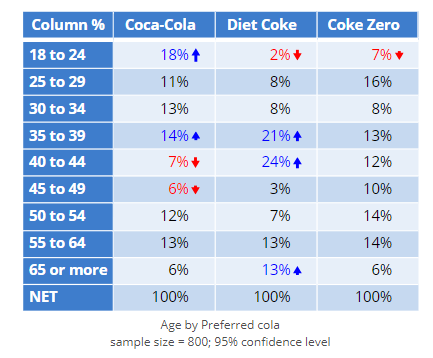 Select Visualization > Column > Mekko
Click on the page where you want the chart
Select an existing table. (Optionally, you can select a row and column variable from the Data Sets tree).

Next