Introduction
This article describes the simplest way to create a filter in Displayr.
Requirements
A Displayr document containing a data set.
A variable to be used as a filter.
Method
Go to the Anything menu, and select Filter > New.
Select the variable you wish to use as a filter from the Data drop-down menu (e.g., Age).
Select the categories(s) you wish to be included in the filter (e.g., 18 to 24, 25 to 29 and 30 to 34).
OPTIONAL: Type in the desired Filter label.
Select Create filter.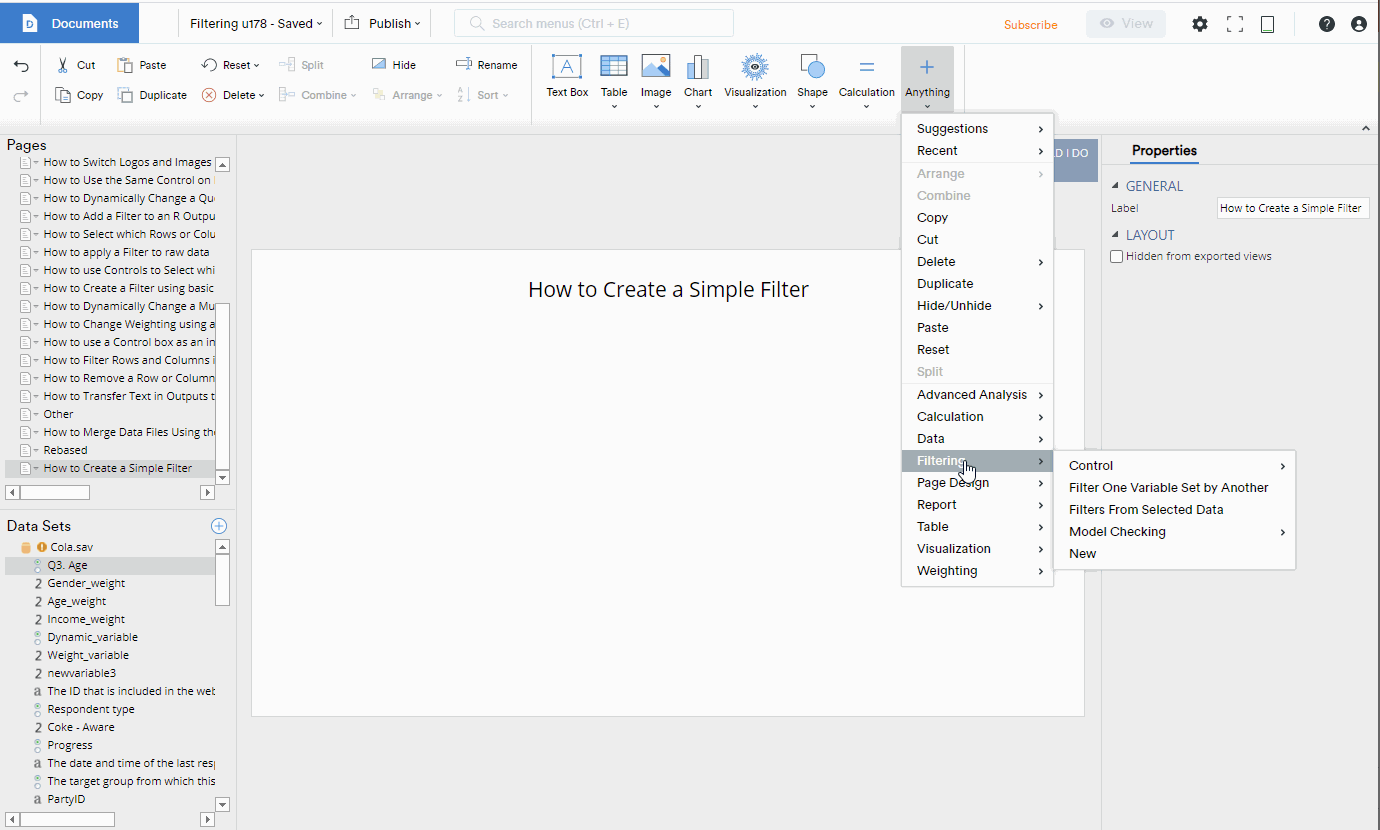 See Also
How to Create a Combo Box Filter
How to Create a List Box Filter
How to Create a Text Box Filter
How to Tag a Variable as a Filter
How to Create a Complicated Filter
How to Create a Binary Filter from Selected Data
How to Build Tables that Automatically Filter to the Latest Periods
How to Connect Filters to Controls Using R Code