Introduction
This article describes how to create a binary filter from selected data. The article contains the steps required to create an individual binary filter for each of the answer codes shown on the below Page...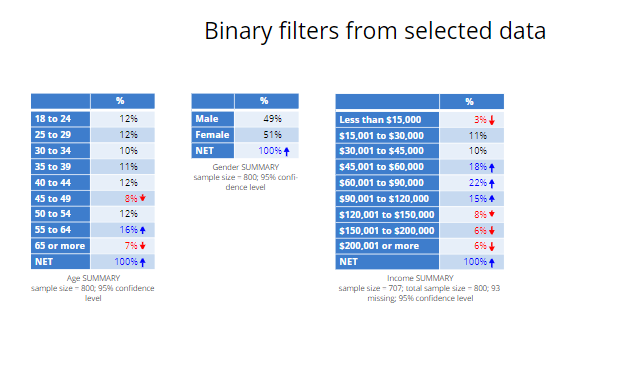 ...to appear within the Data Set tree as individual Binary - Multi: Non-mutually exclusive categories variables usable as filters.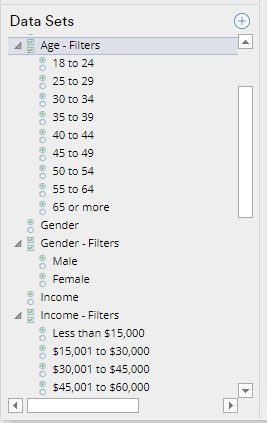 Requirements
A Data set with at least one variable.
Method
In the Date Sets tree select the variable(s) you wish to create filters from.
In the Anything menu select Filtering > Filters from Selected Data.
New variables will appear in the Data Sets tree. To confirm the values counted as part of the filter, click Fix in the orange box just above the object inspector.

Check and if required amend the Count this Value and Missing Values settings in the Value Attributes Dialog box. Select OK.

The filters is now available to use. To apply a filter, select the output(s) and select the filter from the object inspector > Inputs > FILTERS & WEIGHTS > Filter(s).

See Also
How to Create a Combo Box Filter
How to Create a List Box Filter
How to Create a Text Box Filter
How to Tag a Variable as a Filter
How to Create a Complicated Filter
How to Build Tables that Automatically Filter to the Latest Periods
How to Connect Filters to Controls Using R Code