This article describes how to set any non-text variable as a filter that can be used to filter outputs in Displayr. Variables that are tagged as a filter are shown in the page Filter dropdown in View Mode of a Document: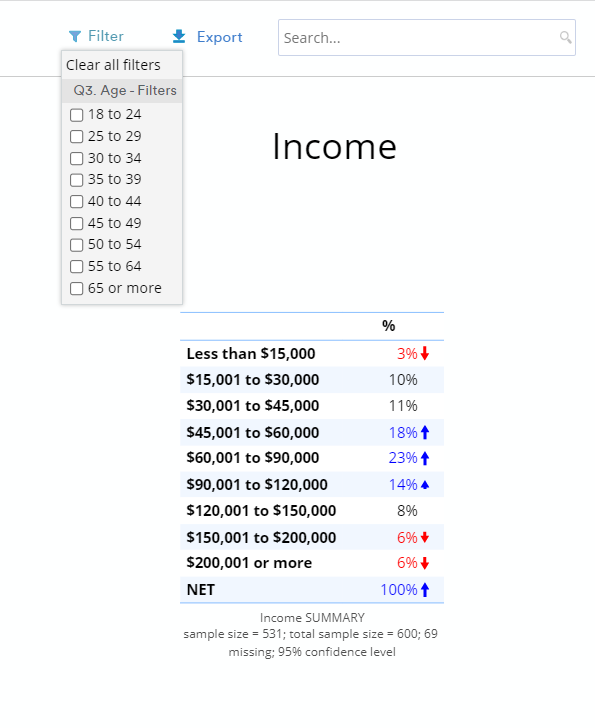 and can be used in the FILTER(S) & WEIGHT > Filter(s) dropdown to filter outputs in the Document.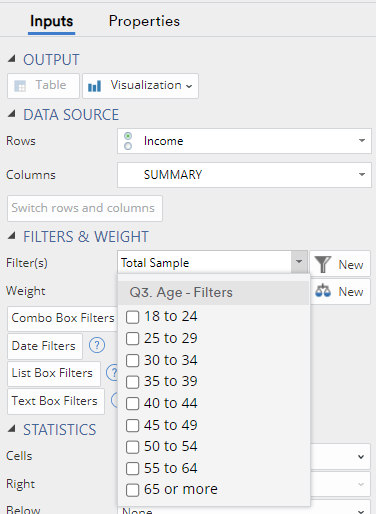 Requirements
A Data Set with at least one non-text variable.
Method
Select the variable you wish to use as a filter from the Data Sets tree.
In the object inspector, check Properties > GENERAL > Usable as a filter. Cases that have a value of more than 0 are included in the filter.

[OPTIONAL] If you don't want the filter to be available for viewers, check Hidden except in the data tree before you apply it to anything in your document, see How to Customize the Filter Control List in View Mode for more info.
Next
How to Customize the Filter Control List in View Mode
How to Create a Combo Box Filter
How to Create a List Box Filter
How to Create a Text Box Filter
How to Create a Complicated Filter
How to Create a Binary Filter from Selected Data
How to Connect Filters to Controls Using R Code