This article describes how to export a Displayr Page or Pages as multiple PowerPoint reports using a filter. This post contains the steps showing how to export the below Page to PowerPoint using a gender filter.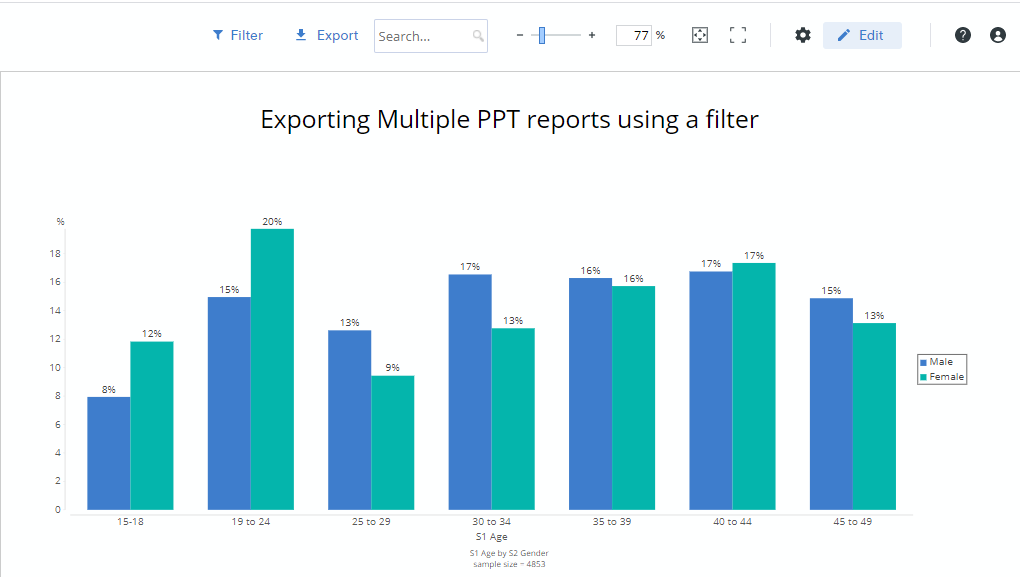 ..creating separate PowerPoint documents for Male and Female respondents.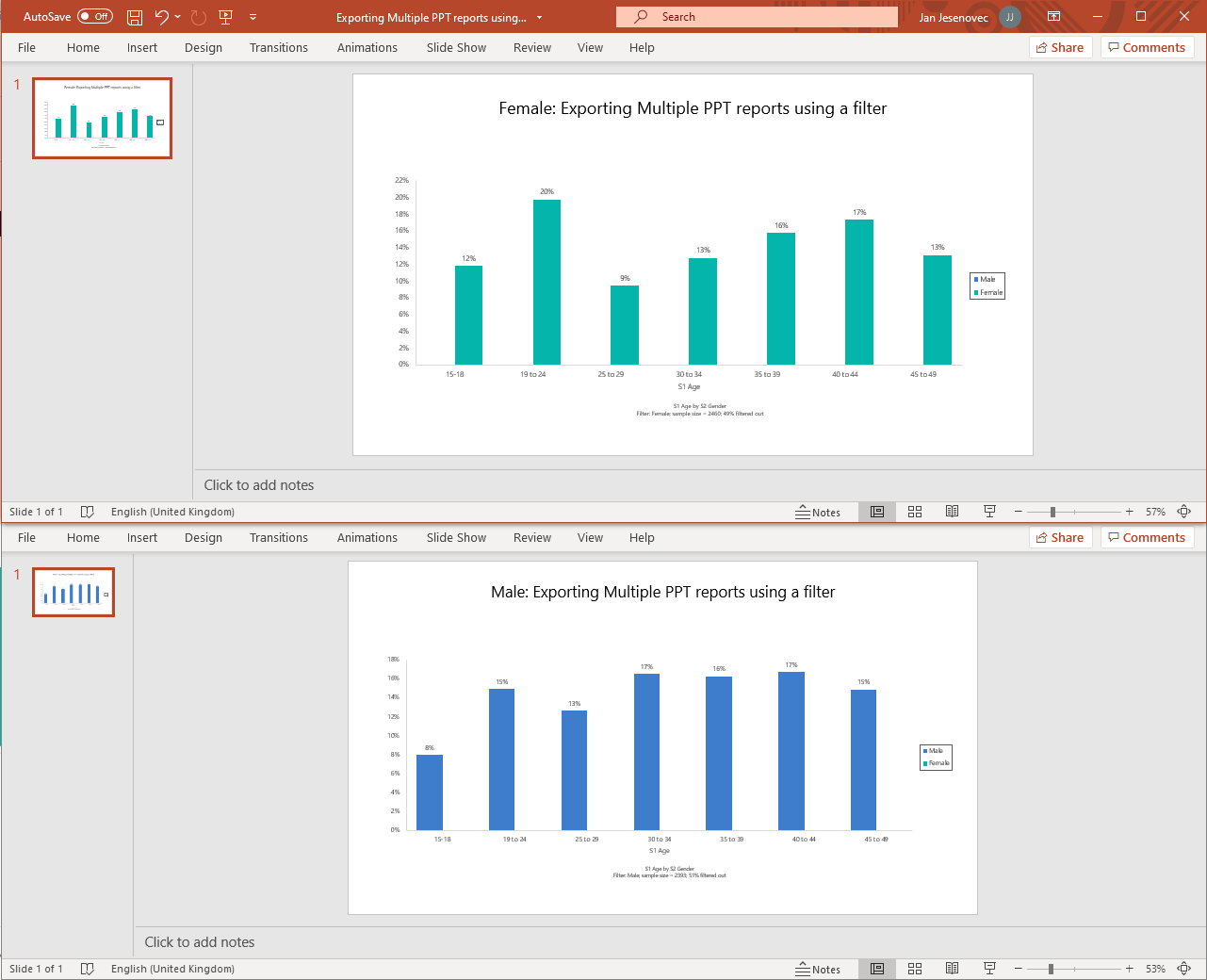 Requirements
Method
Open the published Displayr Document in View Mode.
Within View mode, click on the Export link (at the very top) and select PowerPoint.
Click on Advanced Options, pick the filter categories you wish to use (e.g., Male, Female).
Click Export.
Note that any items on hidden pages will be filtered. This differs from when applying filters manually in View mode, in which case only the page itself is filtered (see: How to Control Which Calculations are Filtered in View Mode).
Next
How to Export Editable PowerPoint Charts
How to Update an Existing PowerPoint Document
How to Retrospectively Link PowerPoint Tables and Charts to Displayr Outputs
How to Upload a PowerPoint Chart Design Template to Displayr
How to Create and Apply a Chart Template in Displayr
How to Apply a PowerPoint Chart Style to a Chart in Displayr