This article describes how to export a visualization from Displayr...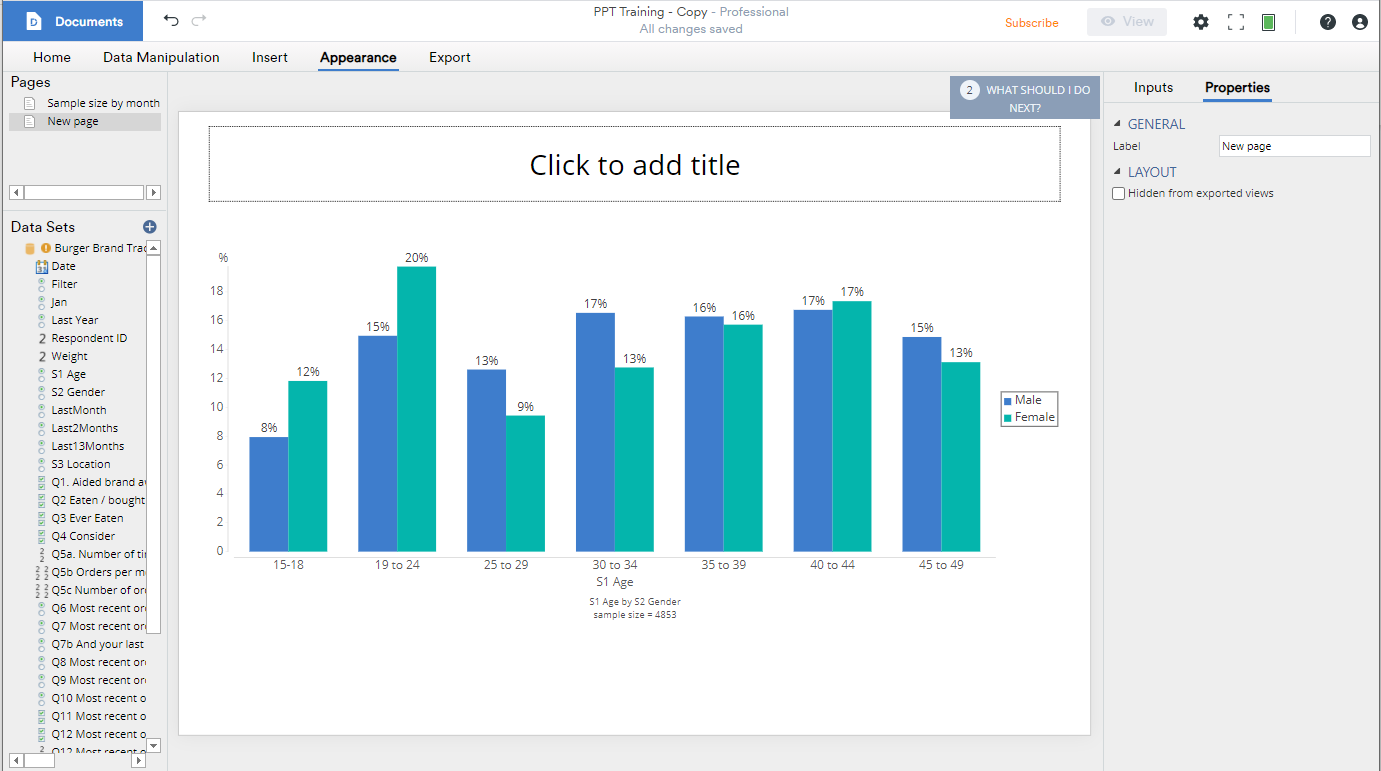 ...to PowerPoint as an editable chart.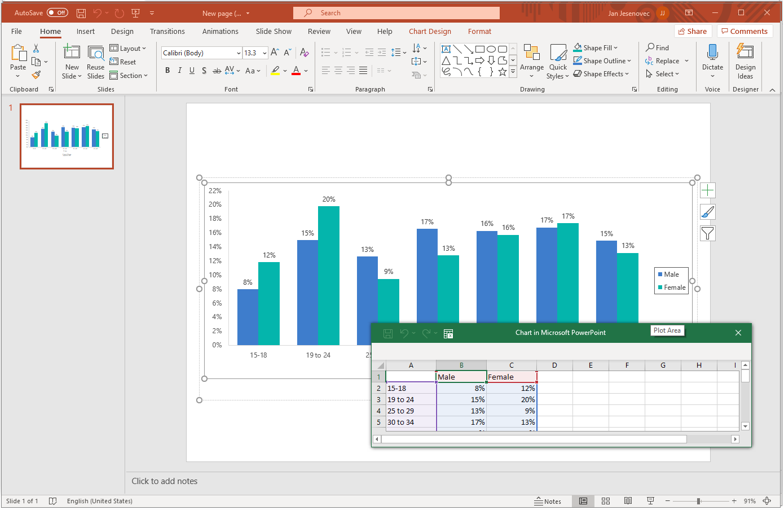 Requirements
At least one Displayr visualization.
A matching PowerPoint chart type.
Method
1. Select the chart or visualization from the page.
2. In the object inspector go to Properties > PowerPoint Export.
3. Change Format to Microsoft Chart.
4. To change the chart type, select the desired chart type from the Export as menu; if Match Displayr is selected, Displayr selects the most suitable match; if none is found a bar chart is selected as the default.



5. Go to Publish > Export Pages > PowerPoint.
Note: once you've made your changes, click Set as Default to change the above settings to apply to all charts in the document which have not been explicitly set. Click Reset to revert to the document's default settings.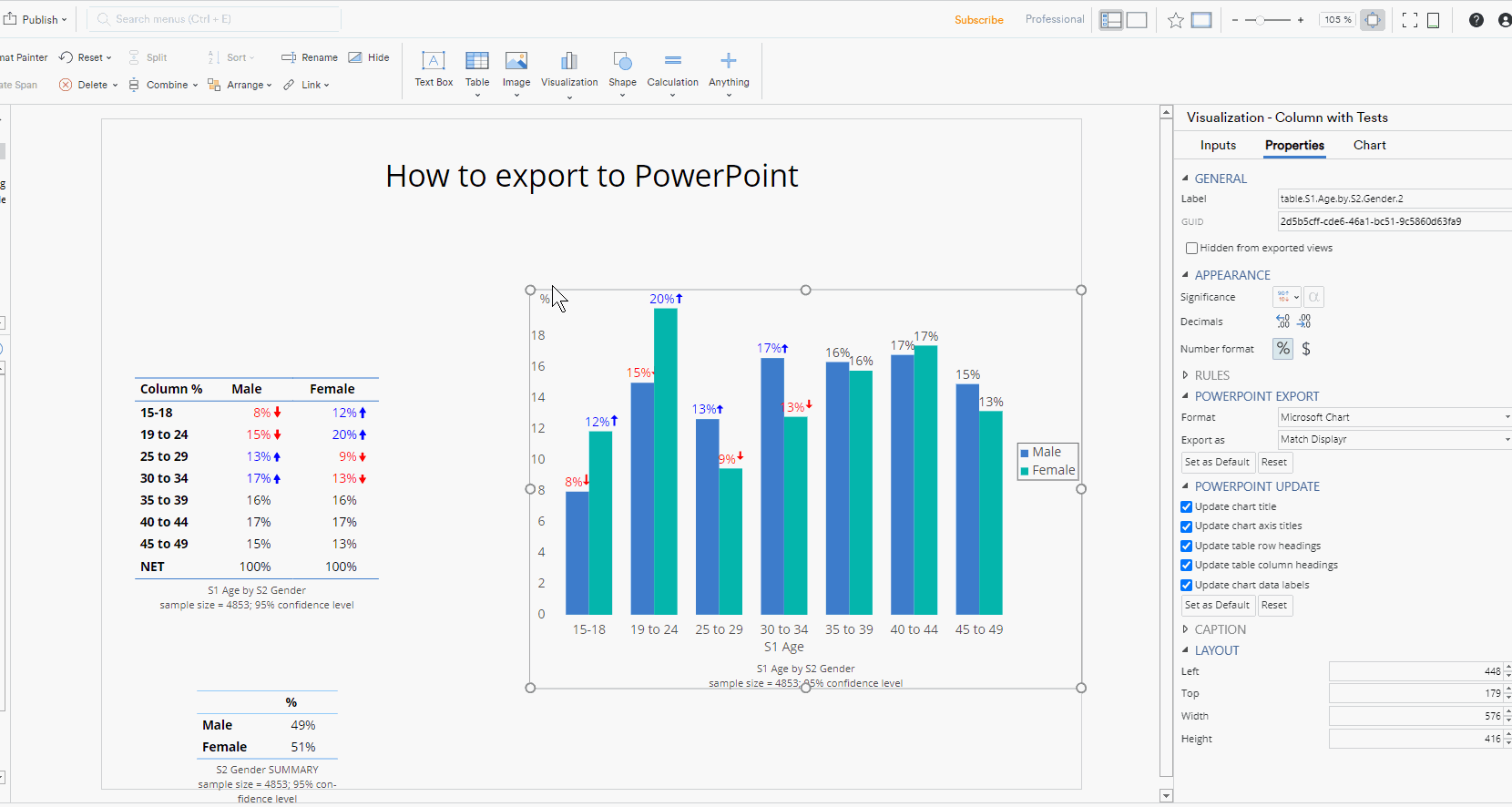 Note: Newer PowerPoint Office 2016 Charts are not currently supported (Treemap, Sunburst, Histogram, Box & Whisker, Waterfall, Funnel, Filled Map).
Next
How to Export a Document to PowerPoint
How to Update an Existing PowerPoint Document
How to Retrospectively Link PowerPoint Tables and Charts to Displayr Outputs
How to Upload a PowerPoint Chart Design Template to Displayr
How to Create and Apply a Chart Template in Displayr
How to Apply a PowerPoint Chart Style to a Chart in Displayr