This article describes how to export a visualization from Displayr...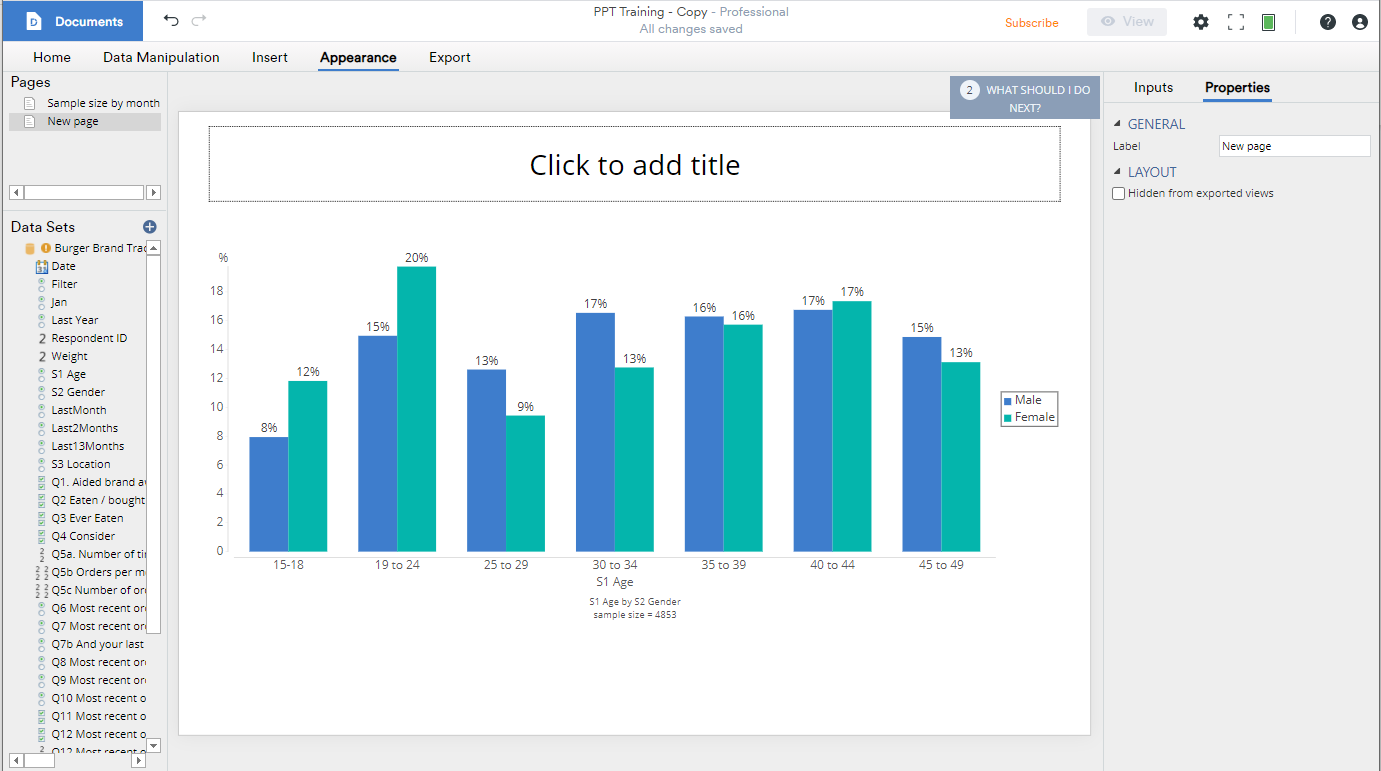 ...to PowerPoint as an editable chart.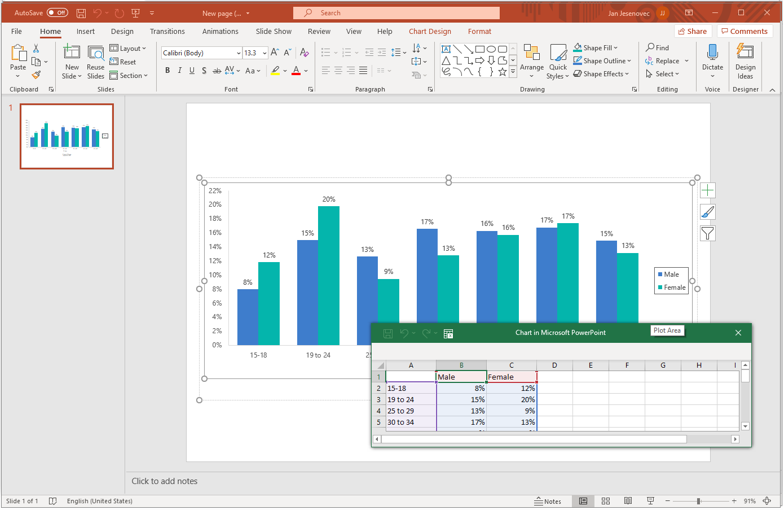 Requirements
At least one Displayr visualization.
A matching PowerPoint chart type.
Method
1. Select the chart or visualization from the page.
2. In the object inspector go to Properties > PowerPoint Export.
3. Change Format to Microsoft Chart.
4. To change the chart type, select the desired chart type from the Export as menu; if Match Displayr is selected, Displayr selects the most suitable match; if none is found a bar chart is selected as the default.
5. Go to Publish > Export Pages > PowerPoint.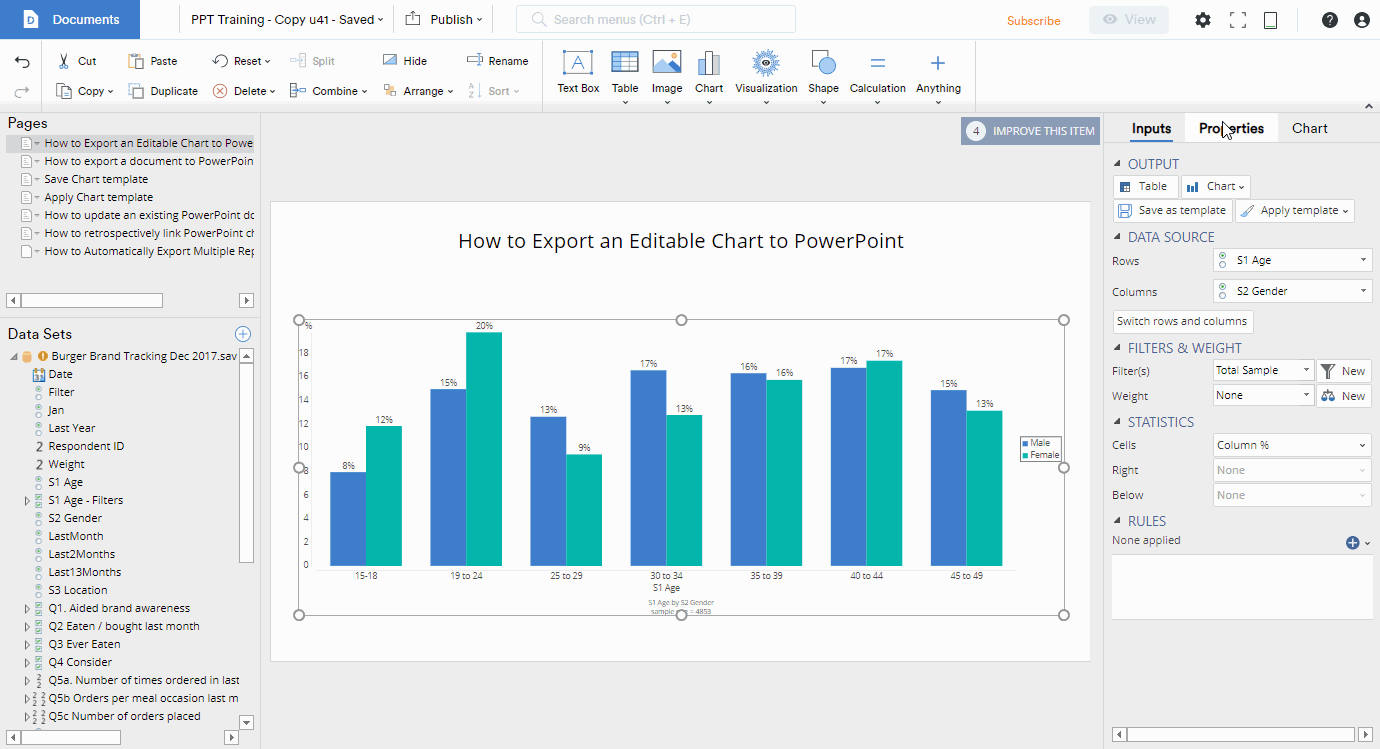 See Also
How to Export a Document to PowerPoint
How to Update an Existing PowerPoint Document
How to Retrospectively Link PowerPoint Tables and Charts to Displayr Outputs
How to Upload a PowerPoint Chart Design Template to Displayr
How to Create and Apply a Chart Template in Displayr
How to Apply a PowerPoint Chart Style to a Chart in Displayr