This article describes how to go from a Displayr document...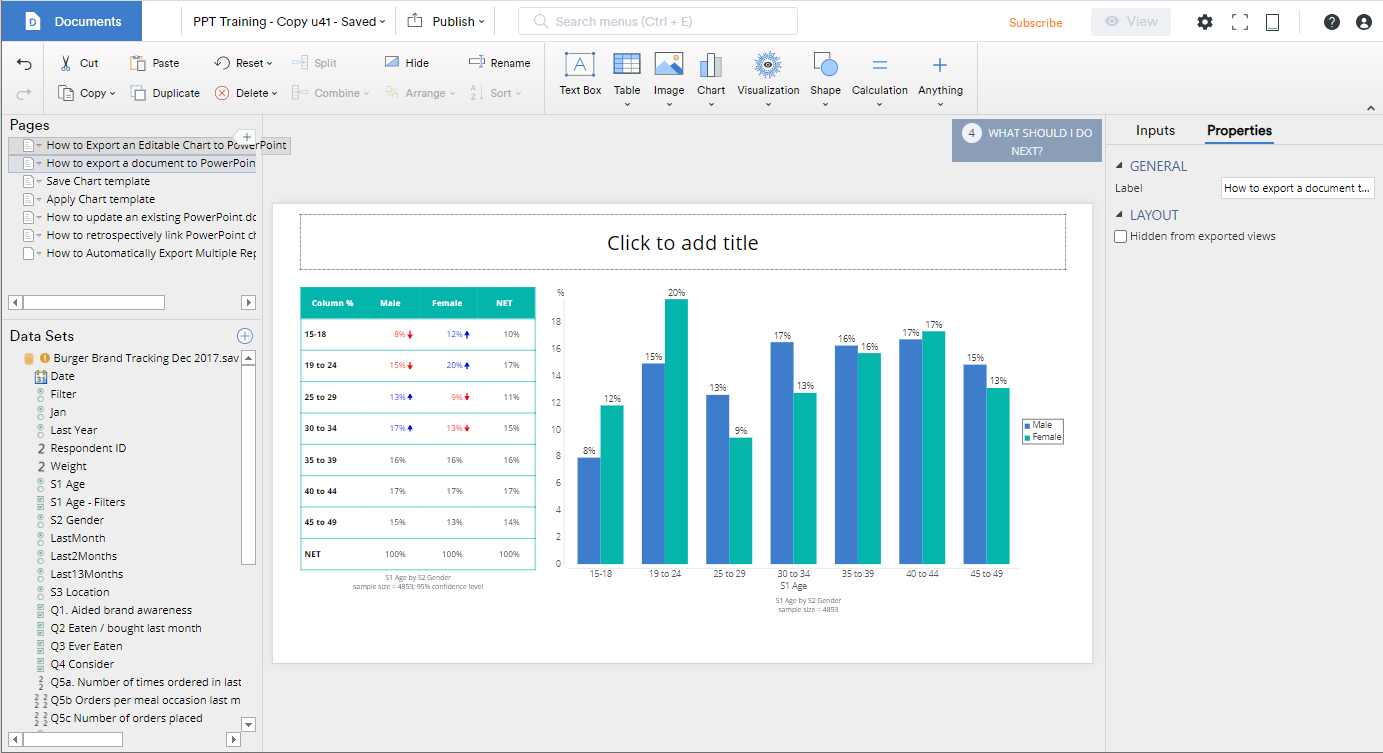 ...to a PowerPoint document.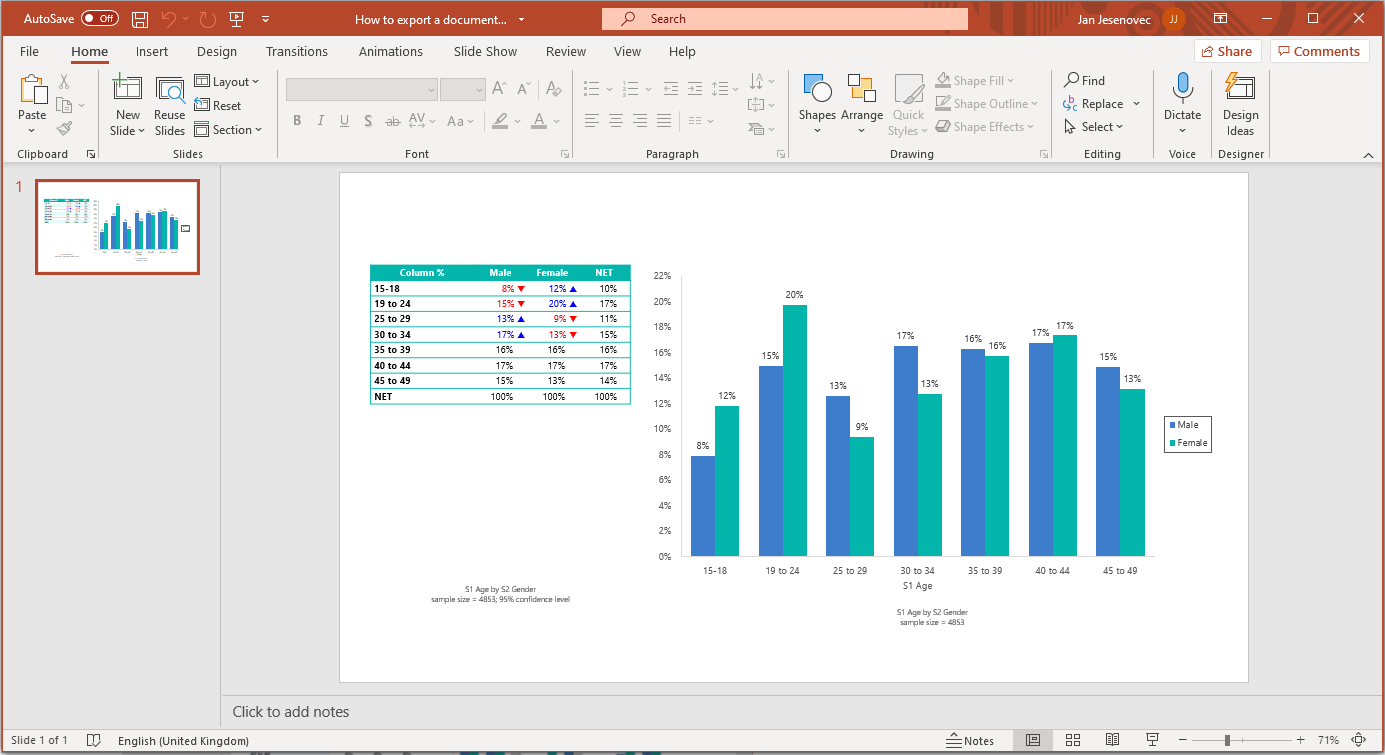 Requirements
A Displayr page with at least one output to export.
Method
Select the page(s) to export.
Select Publish > Export Pages > PowerPoint. 
To export selected pages only: Choose which pages to export > Export selected page(s).
Select Create New Document.
Select Export.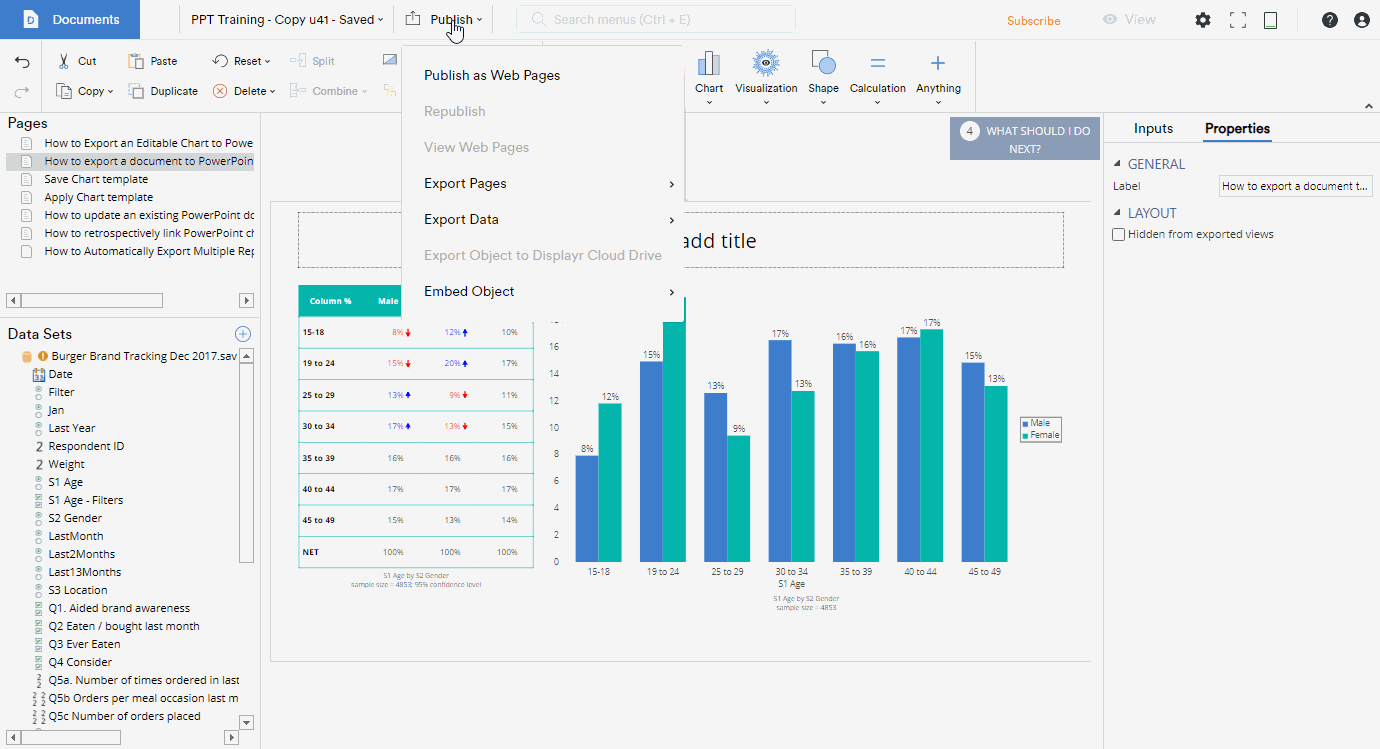 Next
How to Export Editable PowerPoint Charts
How to Update an Existing PowerPoint Document
How to Retrospectively Link PowerPoint Tables and Charts to Displayr Outputs
How to Upload a PowerPoint Chart Design Template to Displayr
How to Create and Apply a Chart Template in Displayr
How to Apply a PowerPoint Chart Style to a Chart in Displayr