Introduction
This article describes how to go from crosstabbed data with a single variable over time.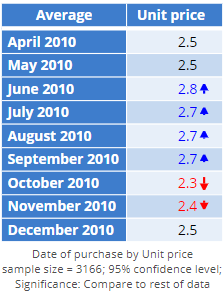 To a state where you have a line chart, with the area between the line and the x-axis colored to illustrate the volume.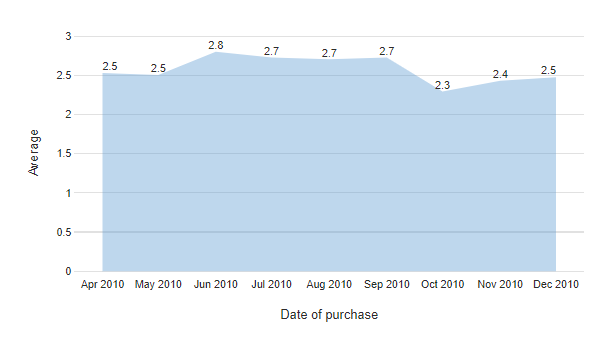 Requirements
You need to have a value variable that you want to plot as well as a date variable.
Method
Create an output on the page by dragging your date variable onto the page, and then dragging your value variable into the columns.
From the toolbar, go to Visualization > Area > Area.
From the object inspector, go to Inputs > DATA SOURCE > Output in 'Pages' and select the output on the page that contains the crosstabbed table. You can find the name of the output by selecting the output, and from the object inspector go to Properties > GENERAL > Name.
OPTIONAL: To add data labels to the area chart, select the area chart on your page and from the object inspector, go to Chart > DATA LABELS and tick the Show data labels box.
See Also
How to Create Sparkline Visualizations
How to Create a Stacked Area Chart