This article describes how to go from a Displayr document...
...to a PDF document.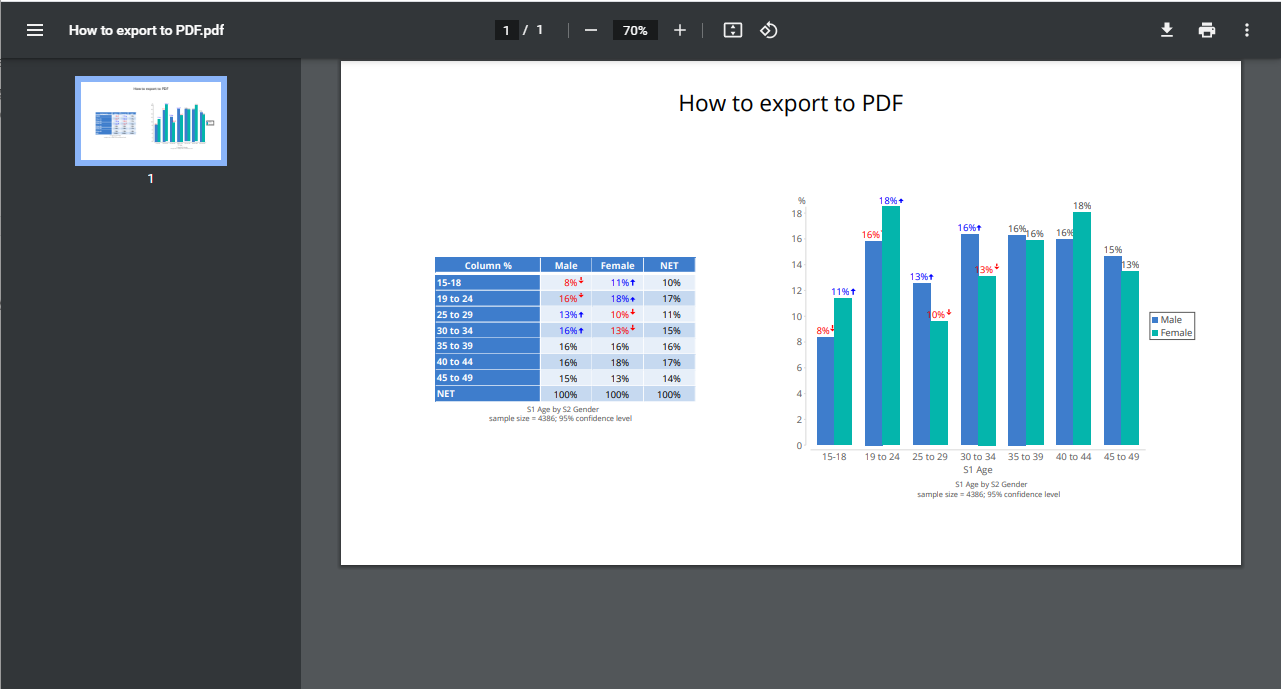 Requirements
A Displayr page with at least one output to export.
Method
Select the page(s) to export.
Select Publish > Export Pages > PDF.
To export selected pages only: Choose which pages to export > Export selected page(s).
Select Export.
Next
How to Export a Document to PowerPoint
How to Export Editable PowerPoint Charts
How to Publish a Document as a Web Page (Dashboard)