This article describes how to update an existing PowerPoint document...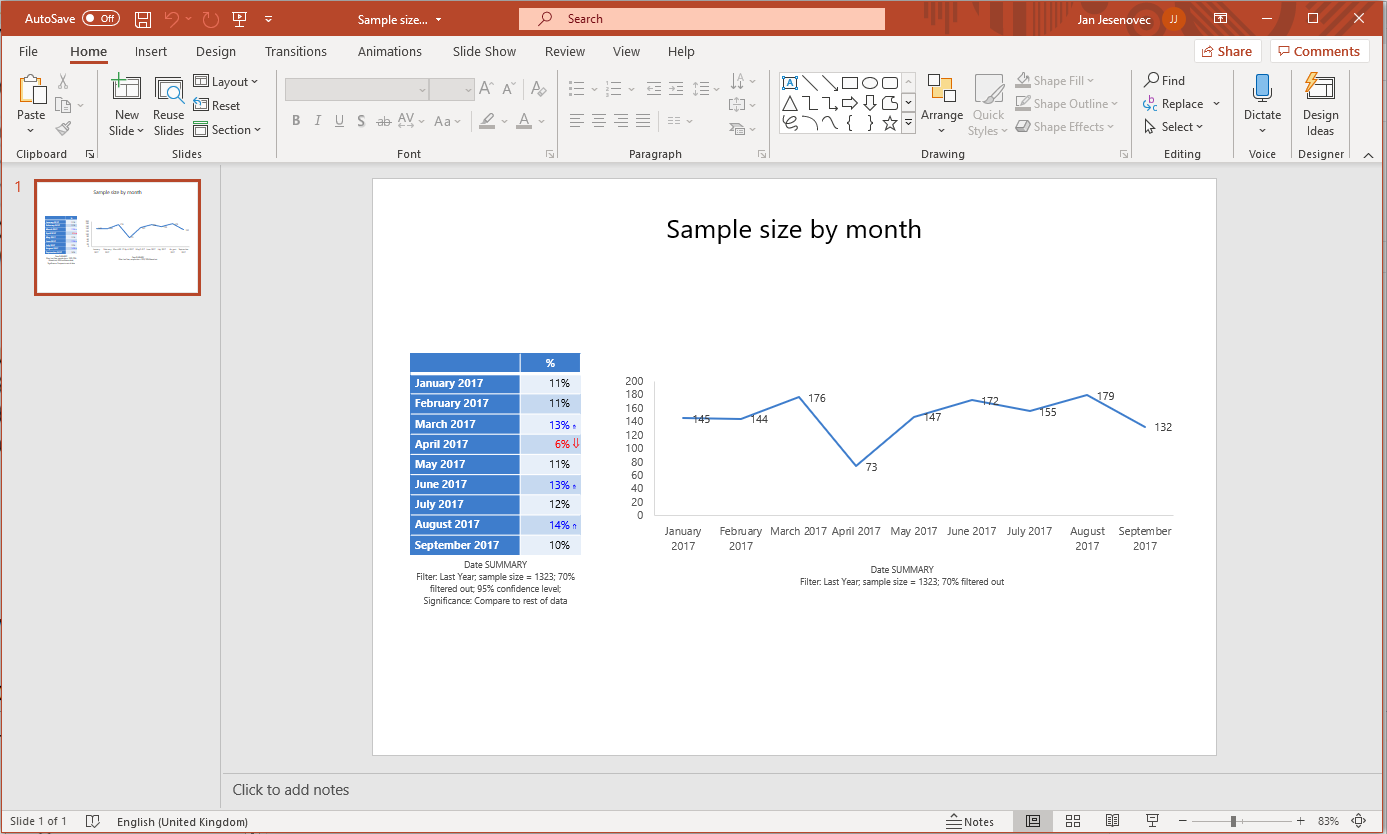 ...with revised data (e.g., updating September 2017 data with November 2017 data).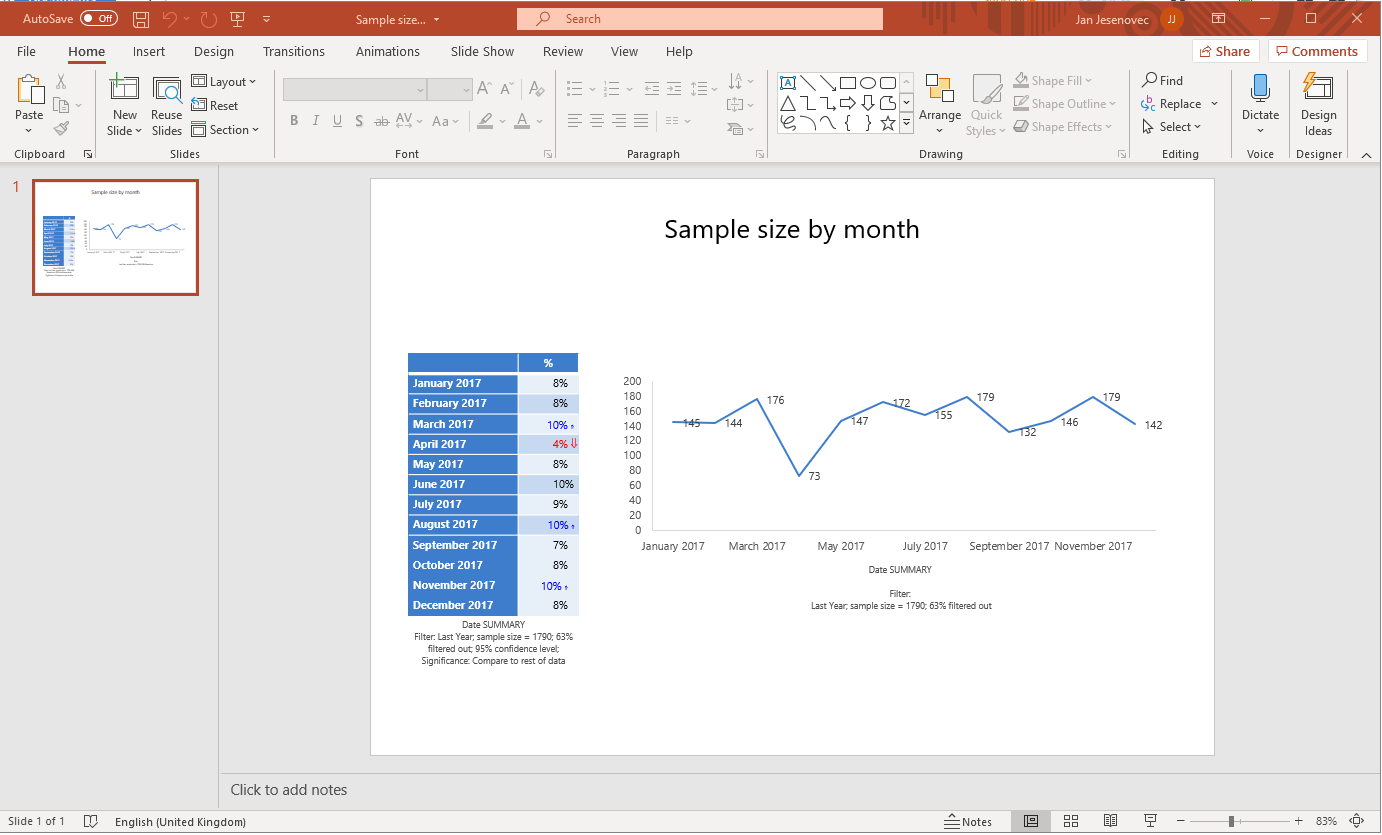 Requirements
A PowerPoint document containing objects exported from Displayr, or a PowerPoint document containing objects retrospectively linked to a Displayr document.
A corresponding Displayr document with updated data.
Method
1. Select the page(s) containing objects to be updated.
2. Go to Publish > Export Pages > PowerPoint.
3. Select Update Existing Document. 
4. Drop your PowerPoint document into the blue dialog box, or click to browse and select the document. 
5. Wait for the file to upload. 
6. Select Export. 
7. Open the newly created PowerPoint document.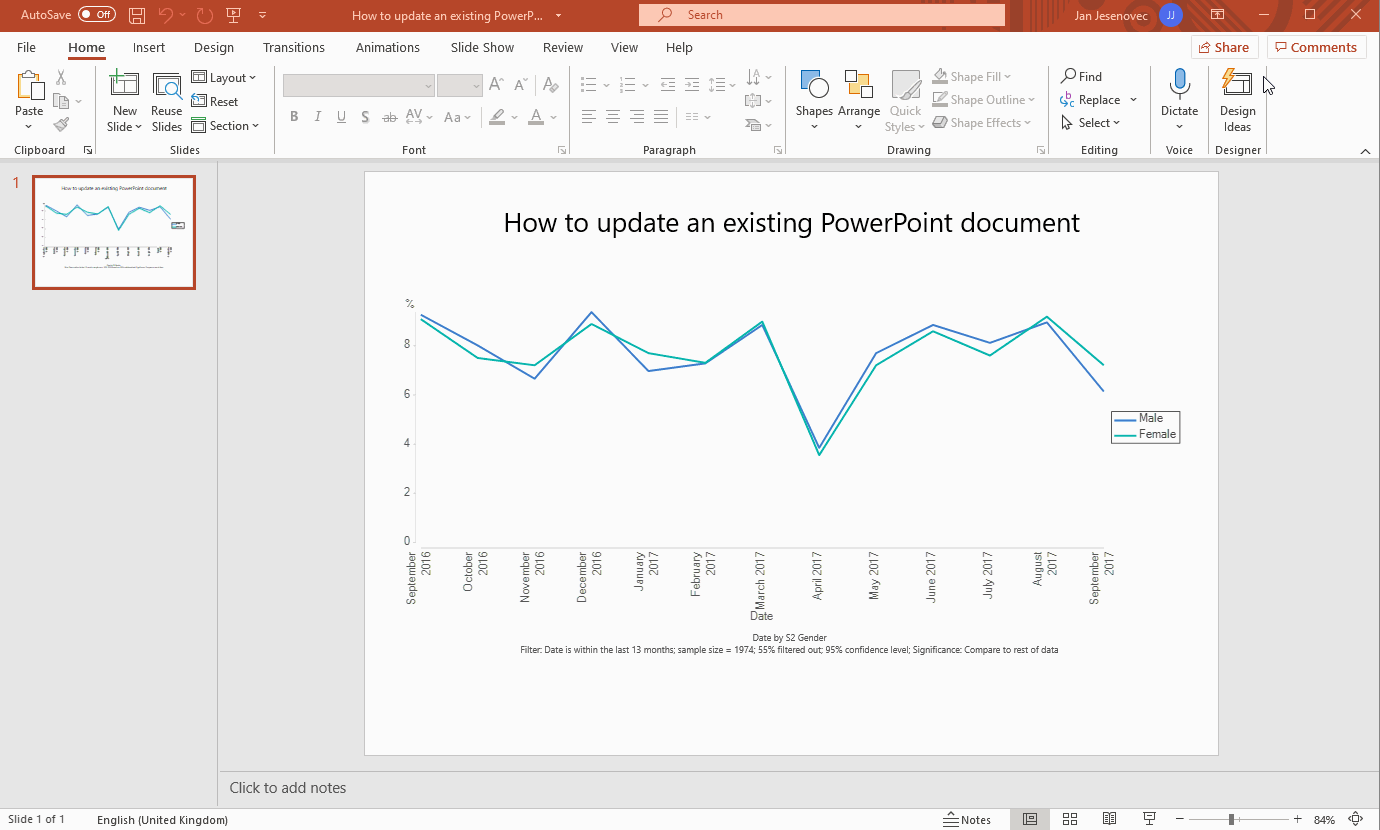 Next
How to Export a Document to PowerPoint
How to Export Editable PowerPoint Charts
How to Retrospectively Link PowerPoint Tables and Charts to Displayr Outputs
How to Upload a PowerPoint Chart Design Template to Displayr
How to Create and Apply a Chart Template in Displayr
How to Apply a PowerPoint Chart Style to a Chart in Displayr