When a Displayr document is created, it is created from a
document template
(e.g.,
Blank Document
,
Brooklyn
, or a
custom document template
). Sometimes a document is created using one document template, and it is desirable to apply another document template to the document. This is done by:
Method
Copying the page master
Open the page master of the document that you are wanting to modify.
Go to each page in the page master, select all the contents, and press Delete twice. The first time will delete the contents. The second time will delete the slots.


In a separate tab in your browser, create a new document using the document template you wish to apply (the document that will be donating the template) and go to its page master.
Page by page, copy the contents of the desired page master into the corresponding pages of the page master in the document you are wanting to modify. If necessary, rename pages in the page master and create new pages by duplicating existing pages.

Leave the page master in both documents.
Applying page layouts
You can apply the page master layouts to your document pages by:
Selecting one or multiple pages.
LAYOUT > Page layout.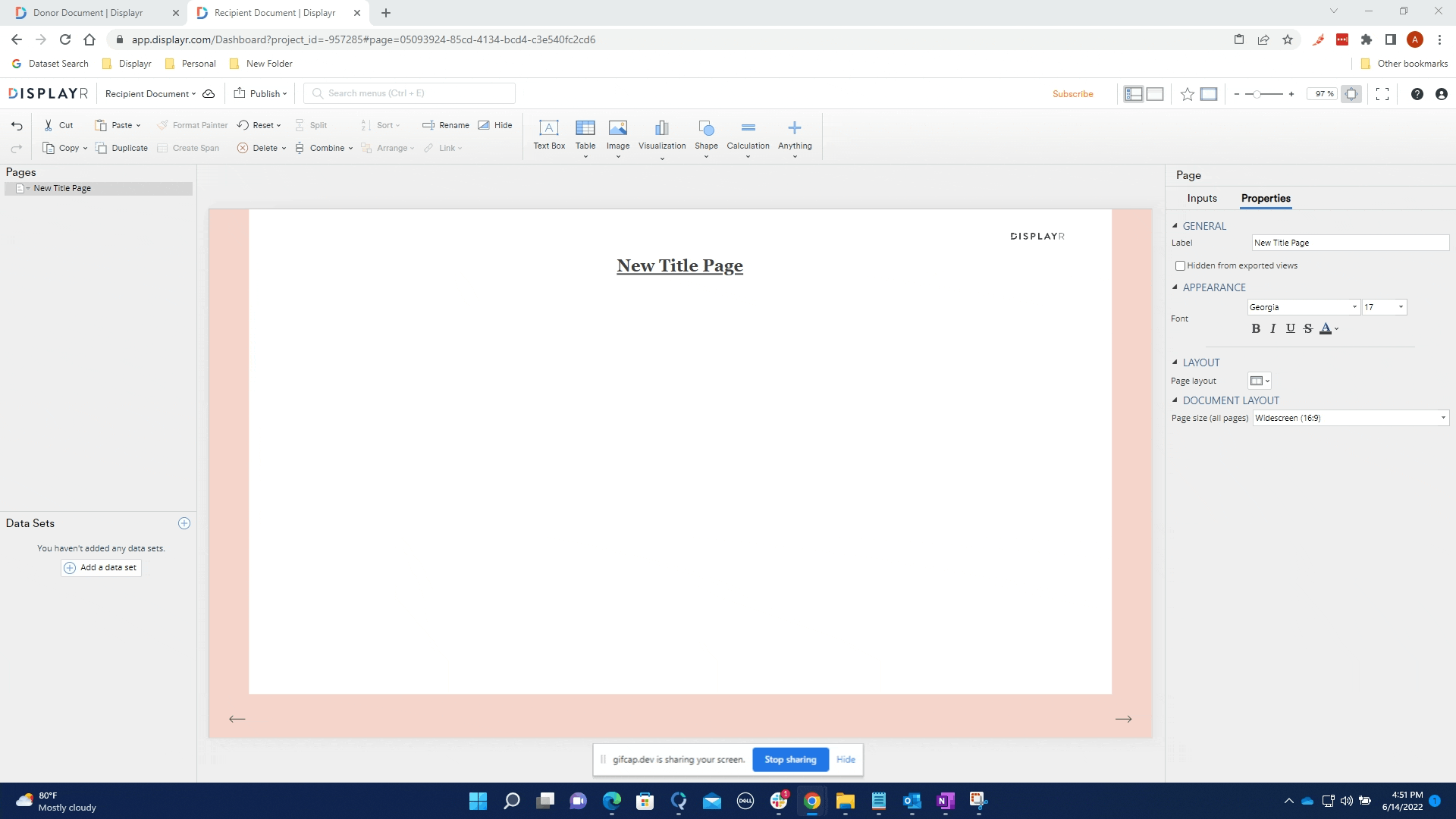 (Optionally) Adding data sets and copying pages
If the document template contains data sets that you wish to include in the new document, these need to be manually added to the new document.
If the document template contains pages, these can be copied and pasted from one document to the other.
See Also
How to Create a Template Document
How to Import a QPack into a New Document