Requirements
A Displayr document with multiple table outputs or crosstabs.
Method
Select multiple outputs at once or select them at the folder level in the Pages tree.
Go to any of the following menu options:

Anything > Page Design > Page > Report > Identify Interesting Tables
Anything > Report > Identify Interesting Tables
Table > Report > Identify Interesting Tables

A new page will be inserted in the Pages tree labeled "Most Interesting Results" with details of which input tables have been identified as interesting results.
The 0-5 scores for each table are worked out based on the z-Statistics of the table. For each table, the script identifies the z-Statistic with the largest magnitude (absolute value) and caps this value at 5. The z-Statistics on a table can be checked by selecting Statistics - Cells > z - Statistic.
A heatmap (for crosstabs) or bar (for summary tables) visualization will be created to highlight the interesting results automatically as well where the areas with the darkest fill correspond with the tables that have the highest scores as described above.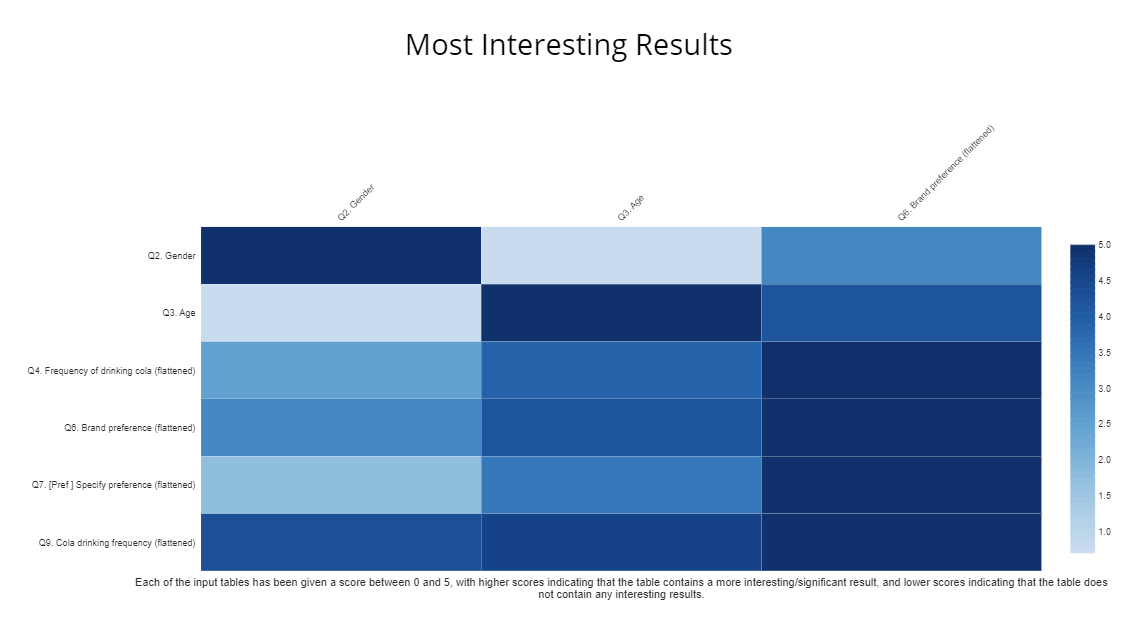 Next
How to Create Lots of Crosstabs