This article describes how to go from a crosstab of data containing a Date/Time variable, and a Numeric variable...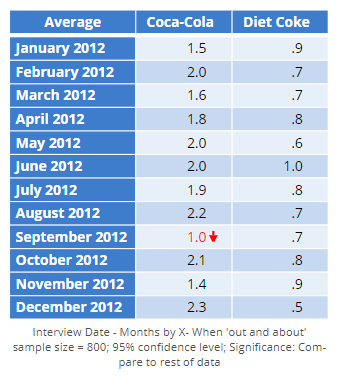 ...to a state where the data can be visualized as a time series graph allowing viewers to explore sequences of data ordered by time. The time series can be explored by zooming in or out and using a range of scales.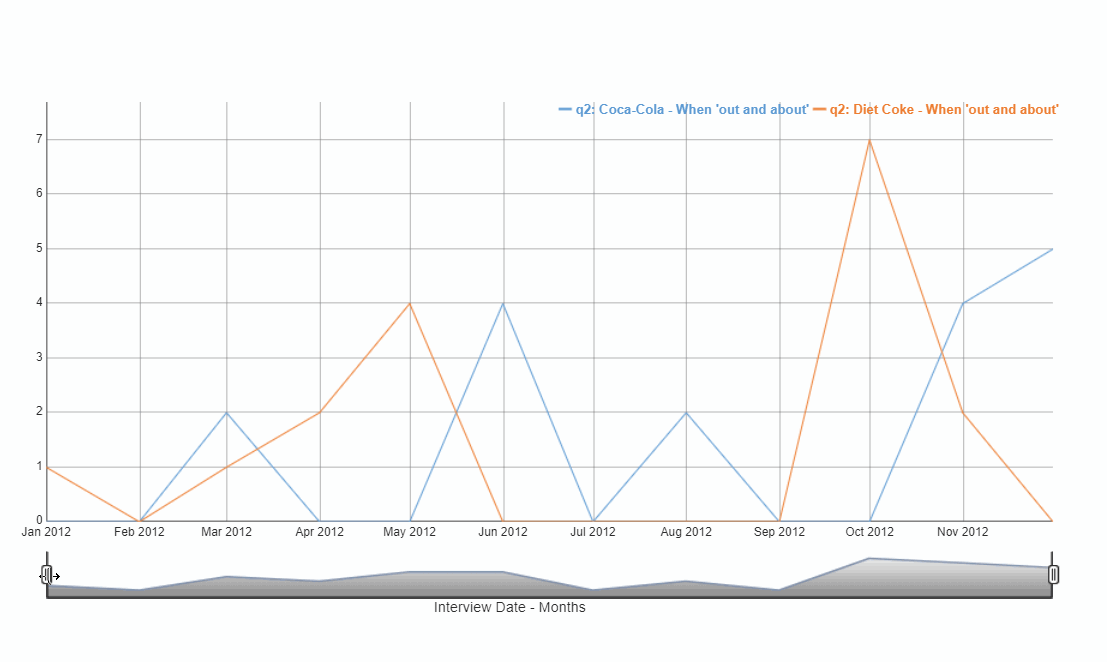 Requirements
You will need:
A Date/Time structure variable.
At least one Numeric structure variable.
A table with Date/Time values in the first column (if using a table as a Data Source).
Method
From the toolbar, go to Visualization > Time Series > Time Series with Dynamic Window.
From the object inspector, go to Inputs > DATA SOURCE, select the type of data source you wish to use to create the Time Series Graph.  

If you wish to use an existing table go to Input table and select the desired table from the drop-down menu.
If you wish to use variables go to Variables and first select the Date/Time structured variable, followed by the Numeric variable. Alternatively, you can drag and drop the variables from the Data Sets tree into the menu itself. 
To input the data manually, select Paste or type table. A new dialog box window will open where you can paste or type in your data. Note that the table must meet the requirements as described above. 
OPTIONAL: You can customize the look of the chart by going to Chart and adjusting the settings for APPEARANCE and DATA SERIES.
Next
How to Create a Time Series Stacked by Year
How to Create a Date Variable from a Categorical Variable Using JavaScript