This article describes how to go from numeric data: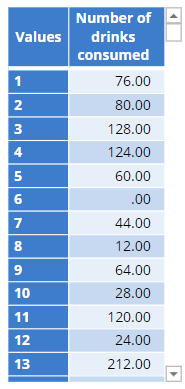 To a state where you can visualize the distribution of this numeric data: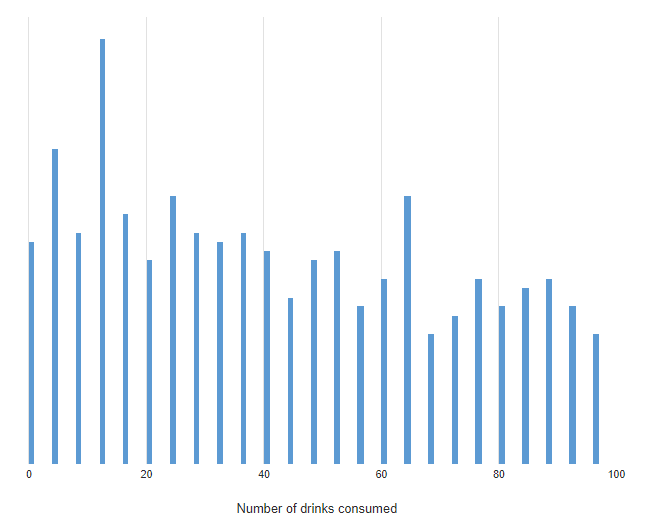 Requirements
A numeric variable (as shown with a "2" next to the name in the Data Sets tree):

OR numeric data that you wish to paste directly into the visualization.
Method
From the toolbar, select Visualization > Distributions > Histogram.
Click into Inputs > DATA SOURCE > Variables in 'Data' and choose the numeric variable or variables that you want to include in the histogram. Alternatively, you can click on the Paste or type data button under Inputs > DATA SOURCE to enter numeric data or select Inputs > DATA SOURCE > Output in 'Pages' to select an existing output on one of your pages.
Ensure the Automatic box at the top right is ticked.
OPTIONAL: You can set the minimum and maximum values shown on the X-axis by going to Chart > VALUES (X) AXIS > Minimum value/Maximum value. In this example, I set the maximum value to 100.
OPTIONAL: You can add an additional variable containing categories when creating a histogram using existing variables. To do so, follow the instructions above in Step 2, and then select the variable you wish to split the histogram by under Inputs > DATA SOURCE > Groups. The result is a set of histograms, which share the same set of axes, allowing for easy comparison.