This article describes how to create a Venn Diagram like the one below from a set of at least two binary variables.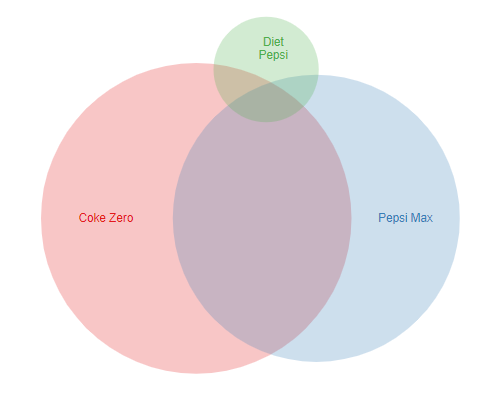 Requirements
At least two variables with data stored in a binary format (1's and 0's), or a Binary - Multi: Non-mutually exclusive categories variable set.
Method
1. Go to Visualization > Exotic > Venn.
2. Under Inputs > DATA SOURCE > Variables in 'Data' select the variables or variable set you want to use for the visualization.
3. OPTIONAL: Under Chart > DATA SERIES > Color palette select Strong colors.