We now have a Trust Center for customers/prospects to review the security of Displayr and download relevant security documents, like our SOC2 Type 1 report. 
Access it here: https://trust.displayr.com/
Please use this link if you have security questions or want to review our protections. This will allow you to access our SOC2 Type 1 report, see monitored controls, and links to other useful locations.
We're currently (Aug 2023) expecting to have the SOC2 Type 2 report available by the end of the year.  This will also become available in the Trust Center, along with FAQs and further information.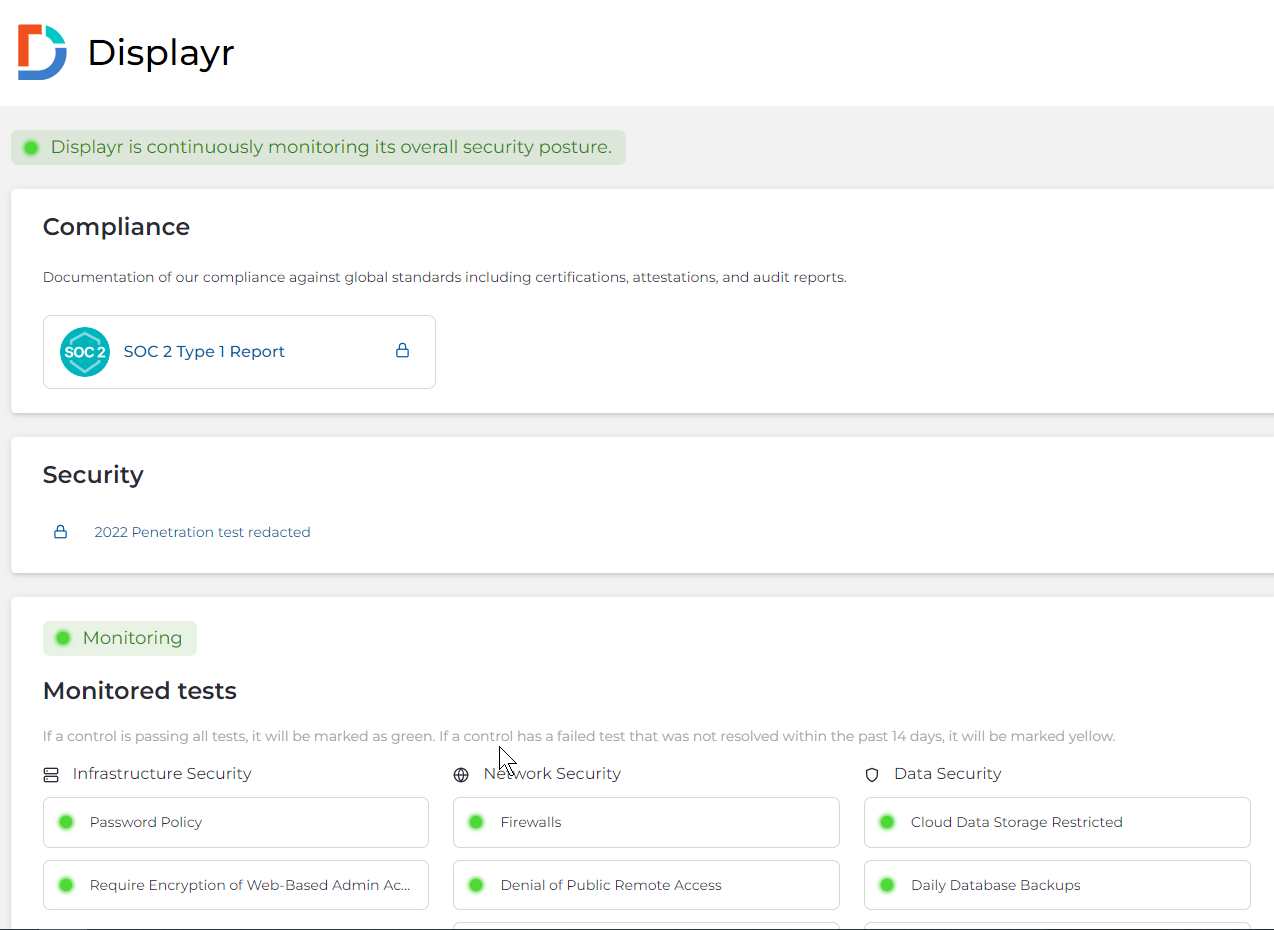 Next