Method
1. Log in to your Displayr account.
2. From the Documents page, click + New Document button at the top of the screen.



3. Enter a name for the document into the Name field.
4. Toggle between Standard and Widescreen templates, if you wish.
5. Choose your preferred template from the list.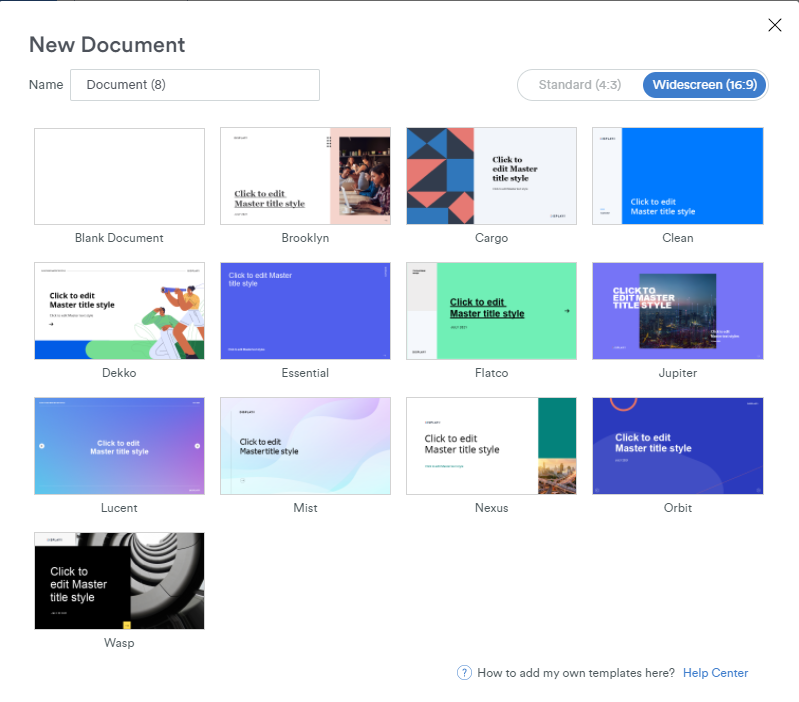 Next
How to Create a Displayr Document Using a QPack
How to Move Documents Between Accounts
How to Create a Template Document
How to Add Your Own Document Template to the Gallery