Traditionally, data storytelling has involved two steps:
Create practical but ugly analyses (e.g., crosstabs, outputs from a regression).
Create a beautiful report (e.g., a PowerPoint document, an interactive online dashboard).
Displayr allows you to complete both steps at the same time. That's right, do them at once, in an instant. Rather than first doing ugly analyses and then making them beautiful and insightful, you instead start by creating beautiful analyses and making them insightful as you go. Displayr allows you to create stories at the same time as doing analyses by:
Having presentation-quality analyses.
Providing story-shaping tools.
Allowing multiple people to work on the same document at the same time.
Making it easy to share data stories with stakeholders.
Presentation-quality analyses
Instead of creating ugly analysis reports, you can create beautiful analysis reports, that are good enough to share with your clients and other stakeholders. Quick and beautiful. Not quick and dirty. For example, create a summary report with the click of a few buttons: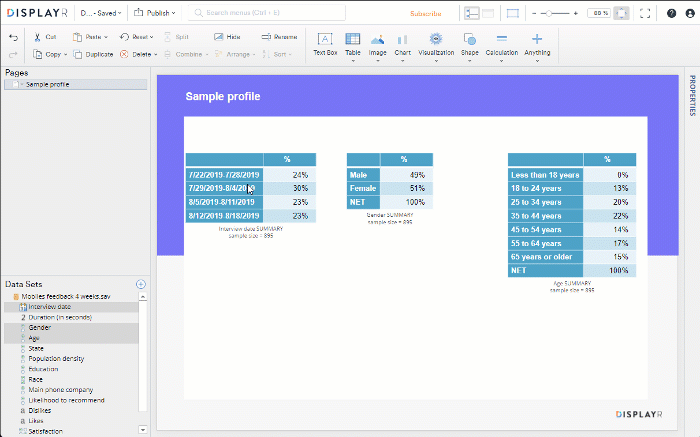 Even analyses for more advanced techniques are created so that it is both easy to identify the story in the data and the presentation is attractive enough to share with a more technical audience.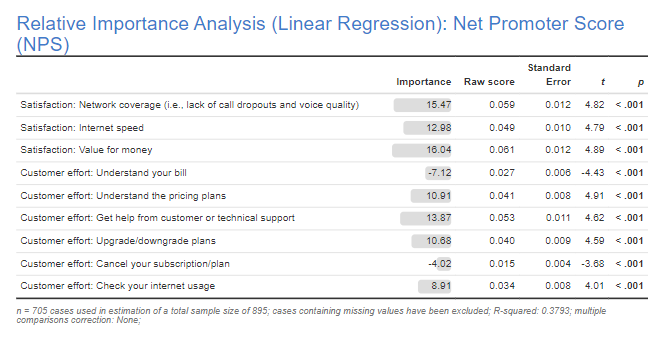 Story-shaping tools
Today, most people first create analyses, then get the data into reporting tools, and then try and figure out what it means. A lot of great insights get lost along the way because there is nowhere to store them (e.g., you look at a table, you see something interesting, and then you've got to remember to include it in the final report). A lot of time is spent re-finding results.
Displayr allows you to organize your findings and add commentary while you are doing your analysis, shaping the story much faster.
Organize your findings
Drag and drop your pages into folders, allowing you to easily keep track of related findings and structure your story.
Add commentary as you work
Use titles and other forms of commentary to record your observations while you work. You no longer have to read all your analyses once when creating them and later when doing your reporting. Do it all in one step.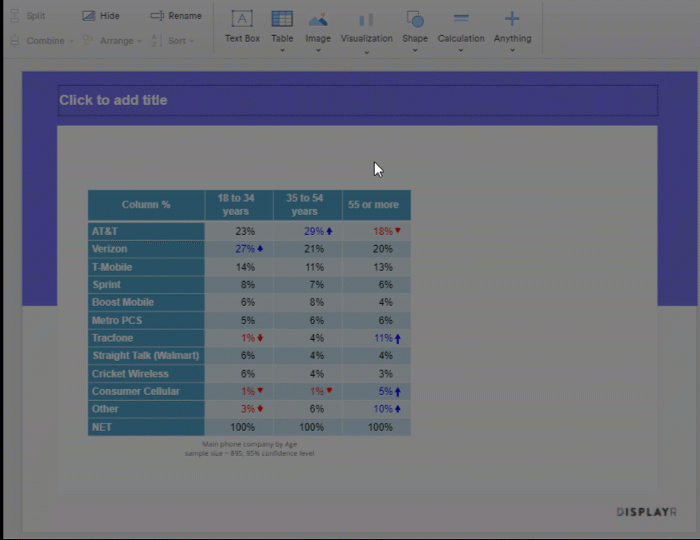 Multiple people can work on the same document at the same time
If you work as a part of a team, you'll be used to conversations like:
"Can you get out of the document while I...?"
"You added your comments to the wrong version..."
"Where is...?"
"Have the charts been updated...?"
Displayr solves these problems by allowing users to collaborate in real-time. You can structure your work in whatever way is easiest for your team. For example:
One person can be doing data cleaning, while another creates tables, with the tables automatically updating to reflect the data cleaning.
One person can be writing one section of the report while another person works on another section.
Easily share stories with stakeholders
In traditional workflows, the report is something that is fixed. If a user has any more questions, it's back to the beginning to re-run analyses and recreate slides.
With Displayr, your analysis and reporting are always live. You just export a snapshot in time to PowerPoint or PDFs, or, better yet, as an interactive dashboard so that your stakeholders can find their own stories in the data and be confident they are looking at the latest data.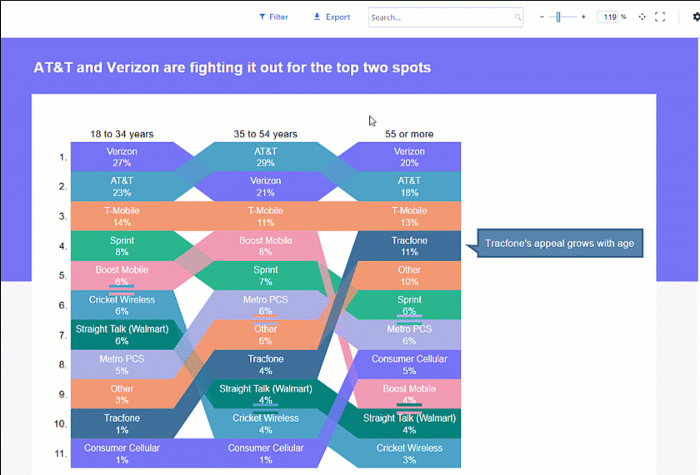 Next