Displayr makes it easy for you to share data stories. You can create online documents, export to PowerPoint, Excel, and as PDFs, and automatically generate reports.
Beautiful, interactive, online documents
Displayr documents can be published as online documents. You can do all the things you will want to do:
Displayr gives you a lot of design flexibility, allowing you to create beautiful documents.
Set up logins and passwords for users, controlling who sees what.
Easily create controls and filters for users, so that they can immerse themselves in the data and find their own stories.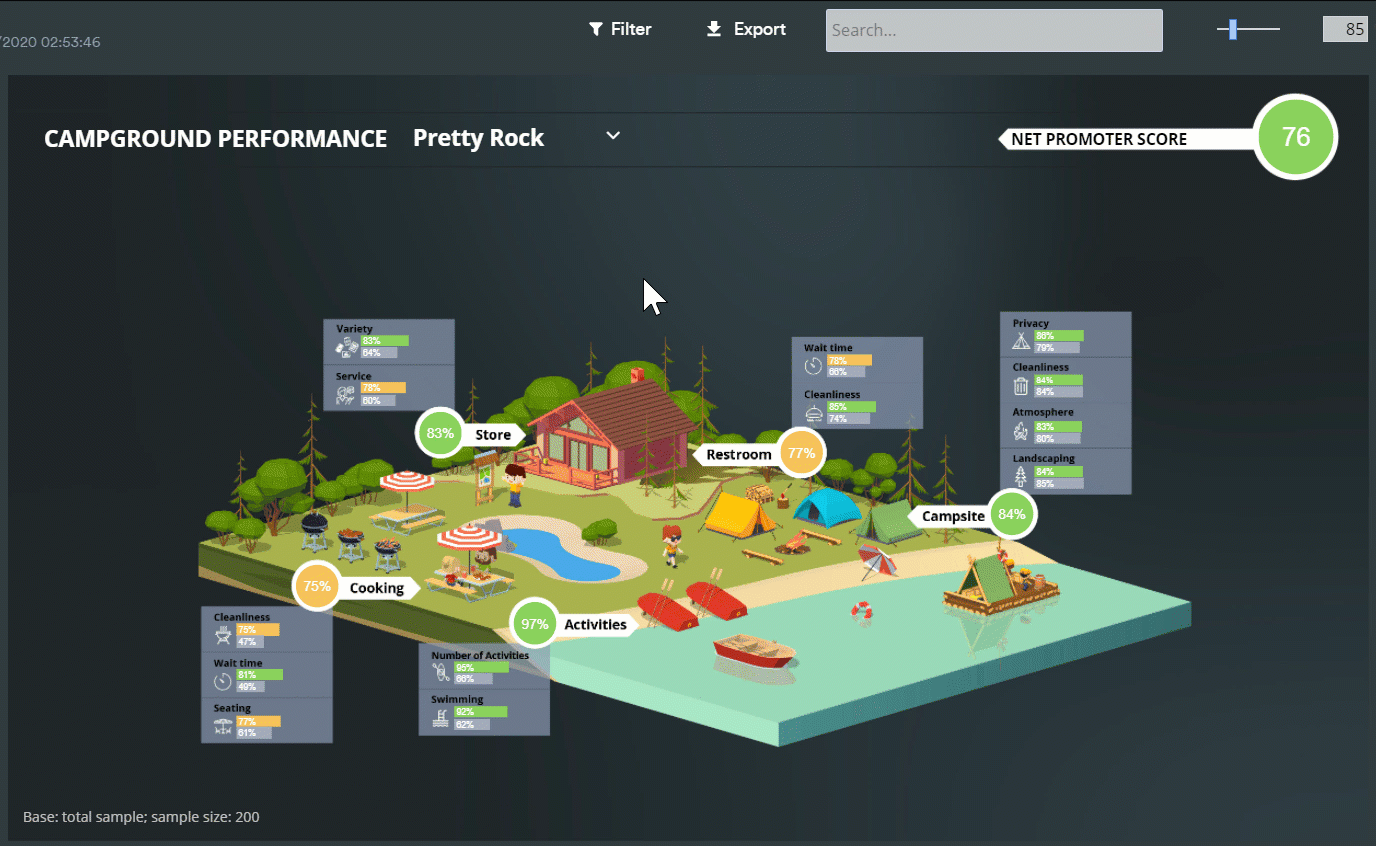 Exporting to PowerPoint, Excel, and as PDFs
Export picture-perfect reports to PowerPoint, and even export charts that are editable within PowerPoint. You can also export as PDFs, and as Excel workbooks with tables of contents.
Report automation
Displayr's designs make it easy to automate reporting. You modify the data (e.g., change the data file or filter the data) and export, creating a new report each time you do it. You can either:
Export finalized reports directly from Displayr.
Have Displayr update the data in your PowerPoint reports, allowing you to then continue to work on your PowerPoint and re-update the data whenever you want.
Next