This article describes how to insert a text box on a page.
Requirements
A Displayr document with at least one page.
Method
From the toolbar, go to Text Box.
Click on the location on the page where you would like to insert the text box.
Type in the text you wish to display in the text box.
OPTIONAL: You can modify the layout and appearance by going to the object inspector and making the desired modifications.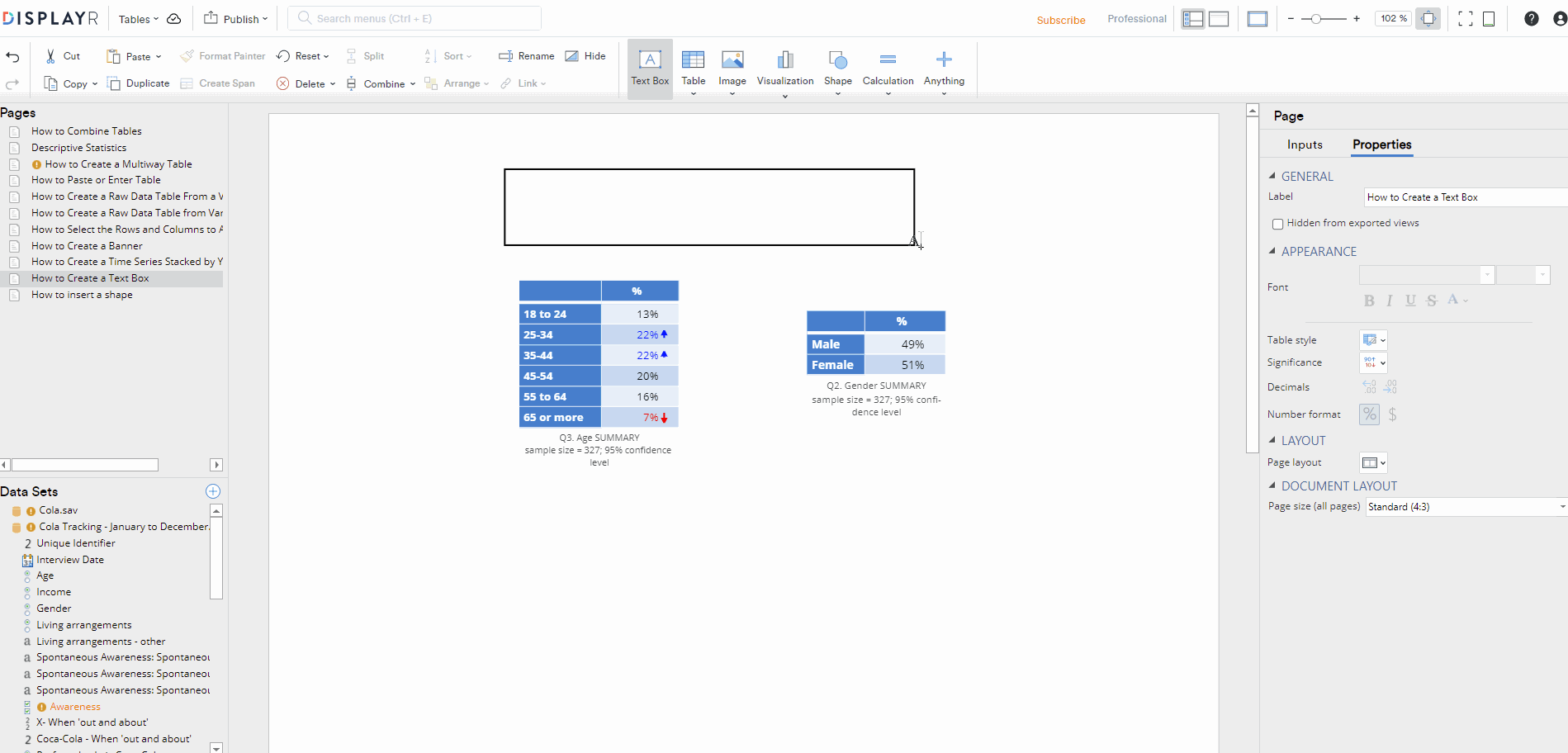 Next