This article describes how to go from the original scale of a variable set: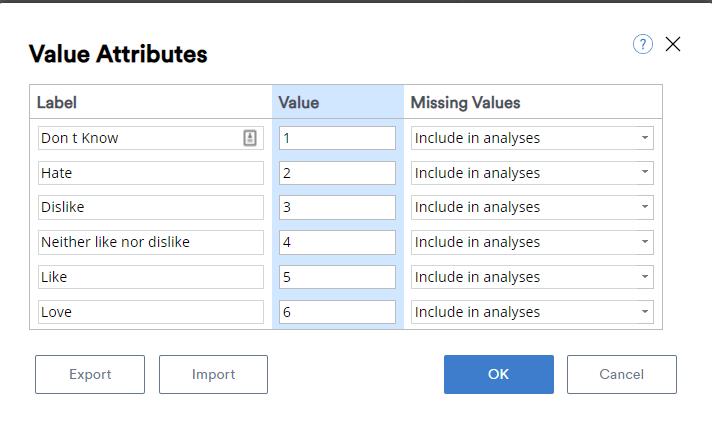 To a reversed scale: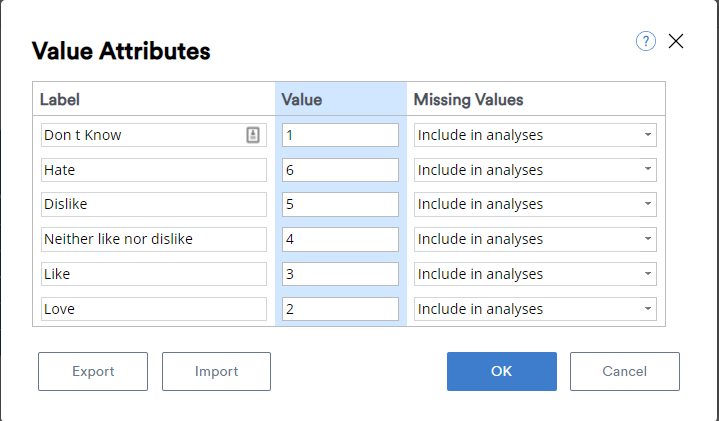 Requirements
Familiarity with the Structure and Value Attributes of Variable Sets.
A variable that uses a scale.
Method
Select the variable(s) that you wish to reverse the scale from the Data Sets tree.
Go to Anything > Data > Miscellaneous > Reverse Scales in Variable Set(s).
OPTIONAL: If the scale includes a "Don't know" option, you will be prompted to include that assigned value when reversing the scales. In my example above, I have excluded it from the reversal and it retains its original value.
You can review the reversed scale by selecting the variable, and then, in the object inspector, go to Properties > DATA VALUES > Values.
Next
How to Recode Variables Using Category Midpoints
How to Recode into Existing or New Variables
How to Create Top K Category Variable(s) (Top K Boxes)