This article describes how to go from the original scale of a variable set: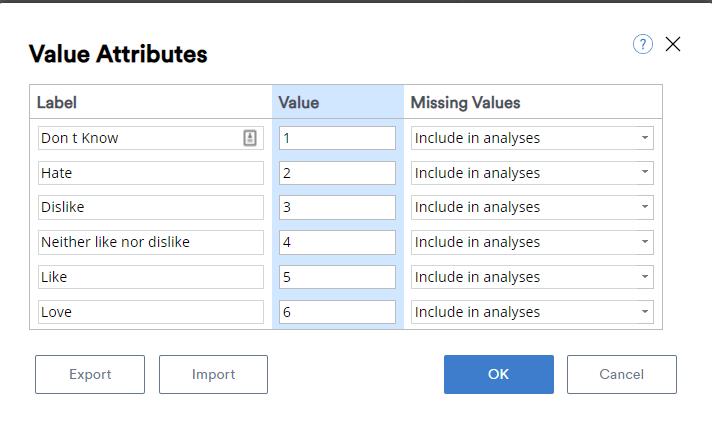 To a reversed scale: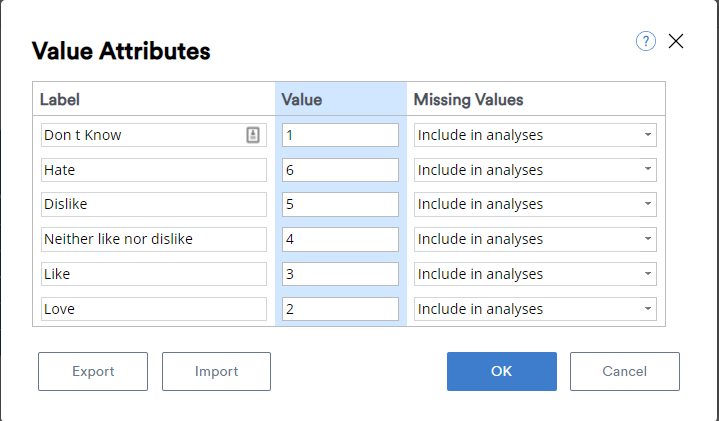 Requirements
Familiarity with the Structure and Value Attributes of Variable Sets.
A variable that uses a scale.
Method
Go to Anything > Data > Miscellaneous > Reverse Scales in Variable Set(s).
OPTIONAL: If you have more than one data set you will be prompted to choose which data set contains the variable(s) that you wish to reverse the scale.
Click Yes when prompted to view the variables that Displayr identifies as scales.
Select the variable(s) that you would like to reverse the scale on and click OK.
OPTIONAL: If the scale includes a "Don't know" option, you will be prompted to include that assigned value when reversing the scales. In my example above, I have excluded it from the reversal and it retains its original value.
Displayr will confirm that the scales have been reversed and update the values assigned. You can review these by selecting the variable and then, in the object inspector, go to Properties > DATA VALUES > Values.
See Also
How to Recode Variables Using Category Midpoints
How to Recode into Existing or New Variables