Introduction
This article describes how to take a numeric question with low values: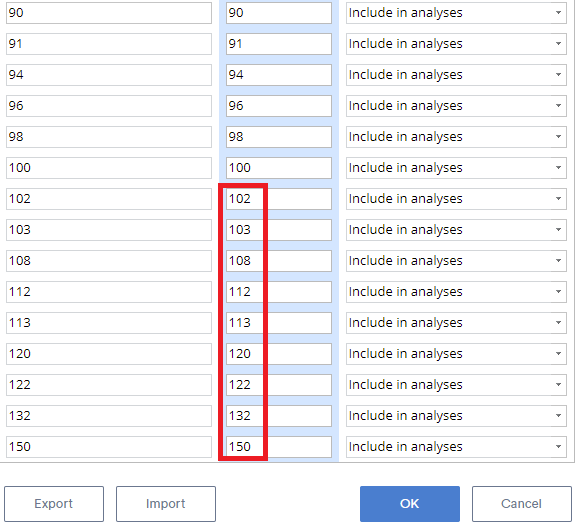 And recode the values so that the low values are capped at a selected value: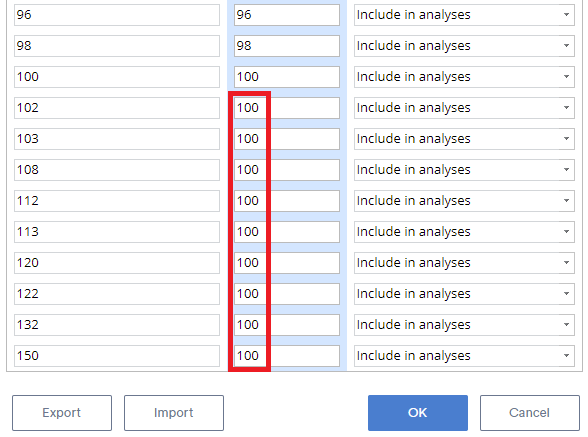 Requirements
A data set containing one or more numeric variables with low values that you want to cap.


Method
1. From the toolbar menu, select Anything > Data > Variables > Modify > Recode > Recode High Low (Capping) in Numeric Variables.
2. If you have multiple data sets in your document, you'll next be prompted to select the data set containing the variable(s) that you want to cap/recode.
3. A list of numeric questions is displayed. Select the questions that you want to cap. Hold your Ctrl key down to select multiple questions.
4. Enter the value to use as the lower limit cap. All values lower than the value entered will be recoded to that value.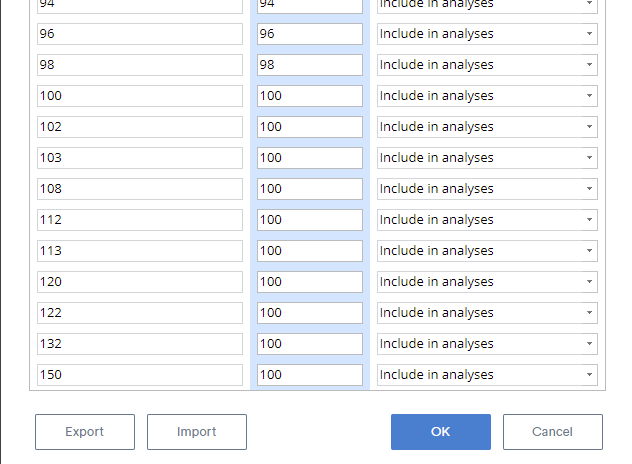 See Also
How to Add Top K Category NETs
How to Add Bottom K Category NETs
How to Recode Values (Capping) in Numeric Variables
How to Merge Categories with Small Percentages
How to Remove Don't Know Categories
How to Remove the 'Don't Know' Category from a Question