The article describes how to use a segmentation output...

And use the groups/segments to analyze other data (i.e., see how the each group answered other questions in the survey):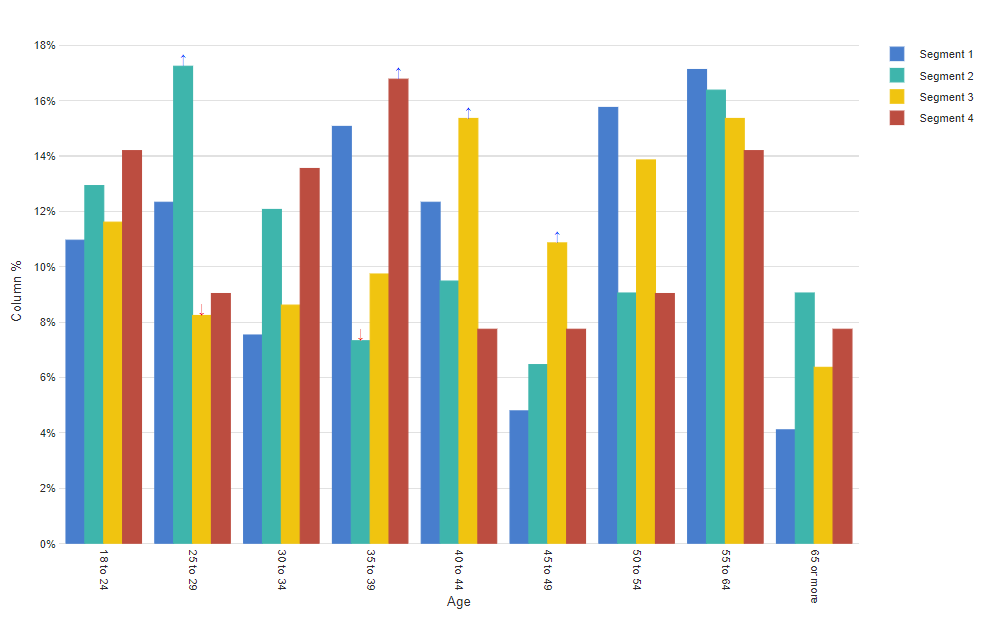 Requirements
A Displayr document containing a segmentation analysis created using Anything > Advanced Analysis > Cluster.
Method
Create your Groups/Segments as described in How to Do Latent Class Analysis.
Create a new page in the Pages tree by clicking on the + symbol and selecting the desired page layout.
Insert a table from the toolbar by selecting Table > Table from Data Set from the toolbar, or insert a visualization by clicking Visualization and then the type of visualization you want to create.
From the object inspector on the right, select the data you want to show by segment/group from the Rows dropdown. For example, if you are curious about the age brackets of the groups, you would select the Age data here.
From the Columns dropdown, select the segments variable created at Step 1. For example, if you created your segments using Latent Class Analysis, there will be a variable at the bottom of your data set labeled "Latent Class Analysis" with a date and time stamp at the end of the label.
OPTIONAL: If you wish to convert the table into a visualization, from the object inspector, select OUTPUT > Visualization and selected your desired visualization.
Next
How to Do Latent Class Analysis
How to Do K-Means Cluster Analysis
How to Save K-Means Cluster Membership
How to Create a Segmentation Comparison Table