This article describes how to go from a Latent Class Analysis segmentation output: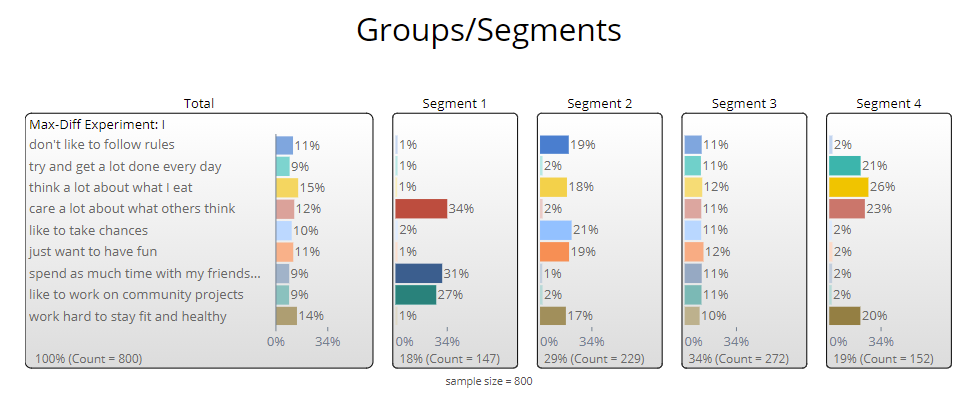 To a Segmentation Comparison Table which profiles the segments against other questions in your survey (e.g., demographic, behavioral, attitudinal questions):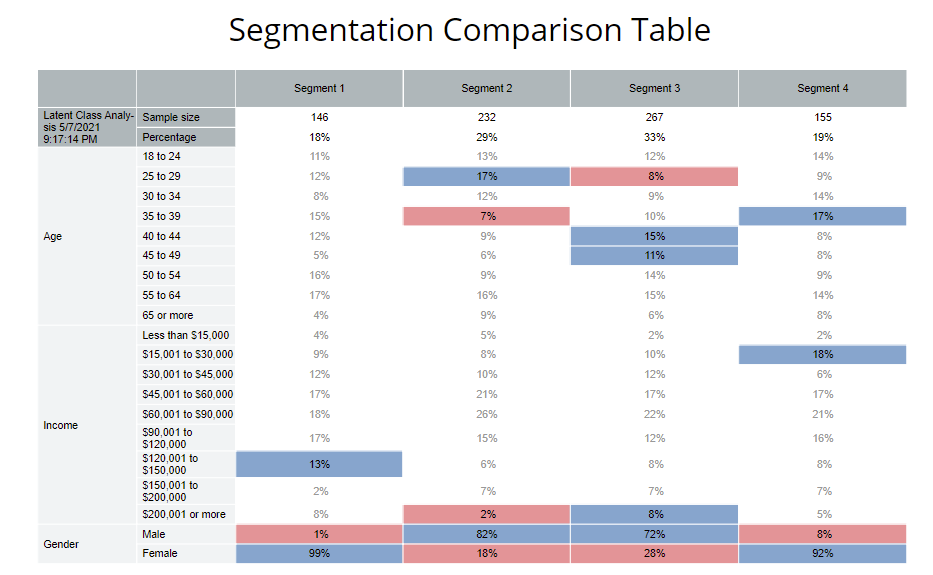 Requirements
A variable in your dataset containing cluster/segment membership
Demographic, behavioral, attitudinal or other questions in your dataset that you want use to profile the segments
Method
From the toolbar, select Anything > Advanced Analysis > Cluster > Segment Comparison Table.
From the Inputs tab of the object inspector on the right, select the variable containing the segments from the Variable dropdown box.
From the Profiling variables dropdown, select the questions you want to use to profile the segments.
Click the Calculate button to generate the comparison table. The segments will be displayed across the top with the profiling question categories in the rows.
Next
How to Analyze Data by Groups/Segments
How to Do Latent Class Analysis
How to Do K-Means Cluster Analysis
How to Save K-Means Cluster Membership