This article describes how to go from a table with Column Comparisons shown at the bottom of cells...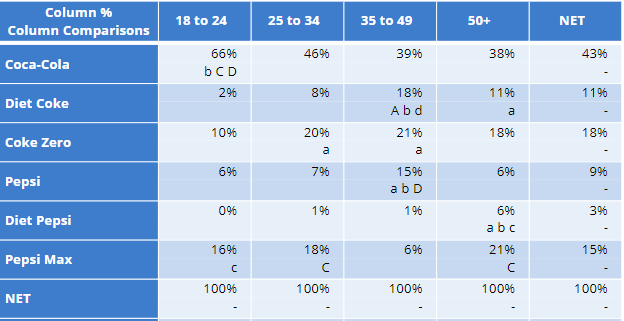 ...to a table that places the Column Comparison letters to the right of each cell:

Requirements
A crosstab with Column Comparisons.
Method
1. Select your table.
2. Go to Properties > RULES on the object inspector.
3. To apply the rule, select the Plus (+) > Significance Testing in Tables > Show column comparisons to the right of values > OK.
4. Go to Inputs > STATISTICS > Cells and untick Column Comparisons.
Next