Introduction
This article describes how to go from a table which by default shows results at a 95% confidence level: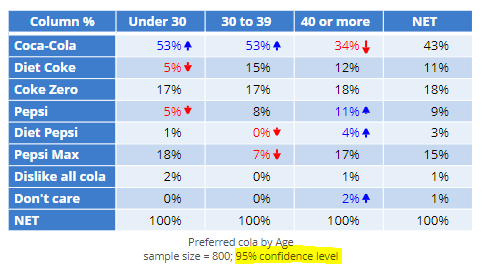 To a table which shows significant results at a different confidence level: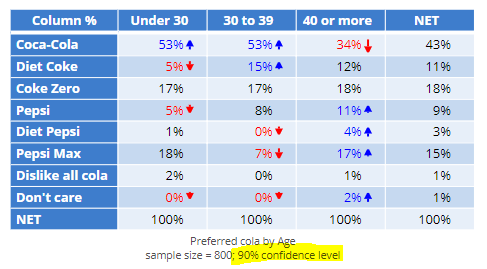 Requirements
A document containing a table showing significant differences.
Method
1. Select the table in your document for which you want to change the confidence level of the significant results.
2. From the toolbar menu, select Appearance> Highlight Results > Options.
3. Expand the Advanced section.
4. Select the level that you want to use for significance testing:

5. Select Apply to Selection.
See Also
How to Apply Significance Testing in Displayr
How to Set the Default Significance Testing
How to How to Compare Significant Differences Between Columns
How to Conduct Significance Tests by Comparing to Previous Time Periods
How to Apply Multiple Comparison Correction to Significance Tests