Introduction
This article describes how to set the default type of Significance Test so that the same method is applied to all tables in the Document.
Requirements
Create a table on a Page in your Document. By default when you create a table in Displayr, significance is set to display with Arrows and Fonts colors.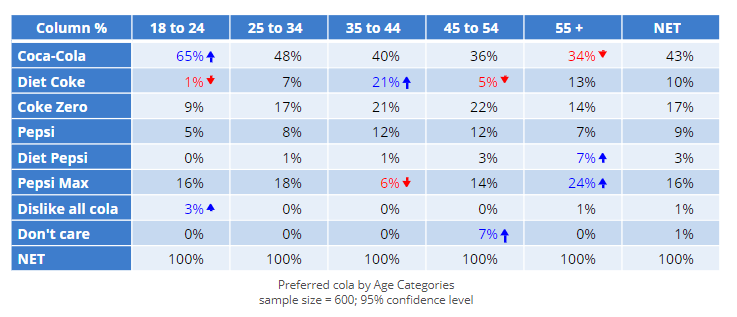 Method
Select any table or chart in your Document.
Go to Properties > APPEARANCE > Significance in the object inspector.
Select how you would like significance to appear.
For more options click on Options....
Go to Advanced to change what tests are performed and what should be highlighted.

Click Apply to Selection or Apply as Default.
See Also
How to create a Template Document