Introduction
This article describes what Qualtrics Export settings to use when you intend to import an SPSS (.sav) file into Displayr.
Requirements
A Qualtrics account that allows you to export to SPSS.
Method
1. Log into your Qualtrics account.
2. Select the project you wish to export.
3. On the Data & Analysis tab, click Export & Import > Export Data.
4. In the next dialog box, select SPSS.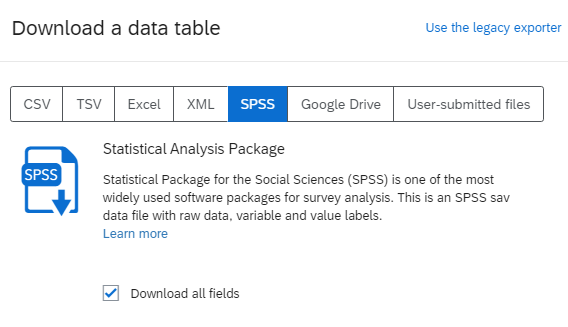 5. Click More Options at the bottom.
6. Tick Recode seen but unanswered questions as -99 and change the blue -99 to 0 (zero).
8. Tick Recode seen but unanswered multi-value questions as 0.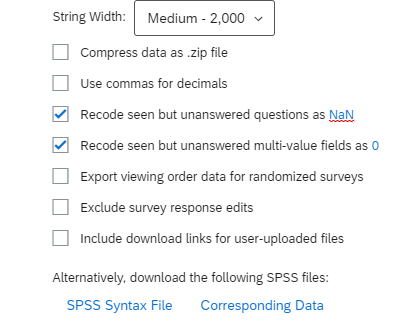 9. Click the Download button at the bottom.
See Also
How to Import Data Using the Qualtrics API