This article describes how I can easily easily make changes to text boxes and calculations and have them feel like PowerPoint shapes. For example, if I want to change a Text Box into a Callout, or change a Rectangle Shape into a rounded corner rectangle as in the following: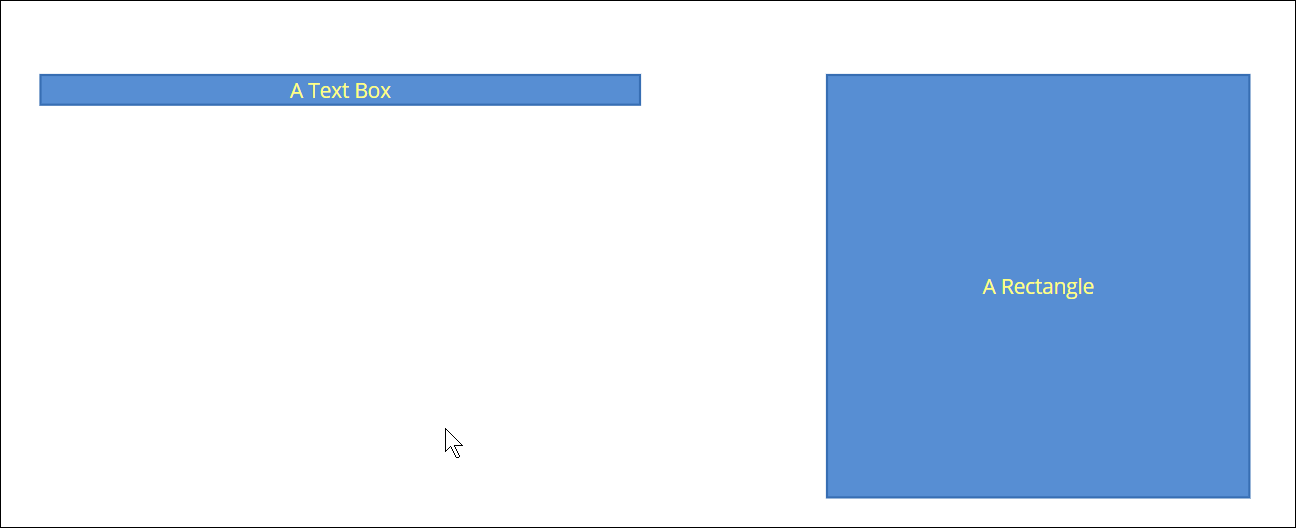 To a state where I have changed the shape and style of each object: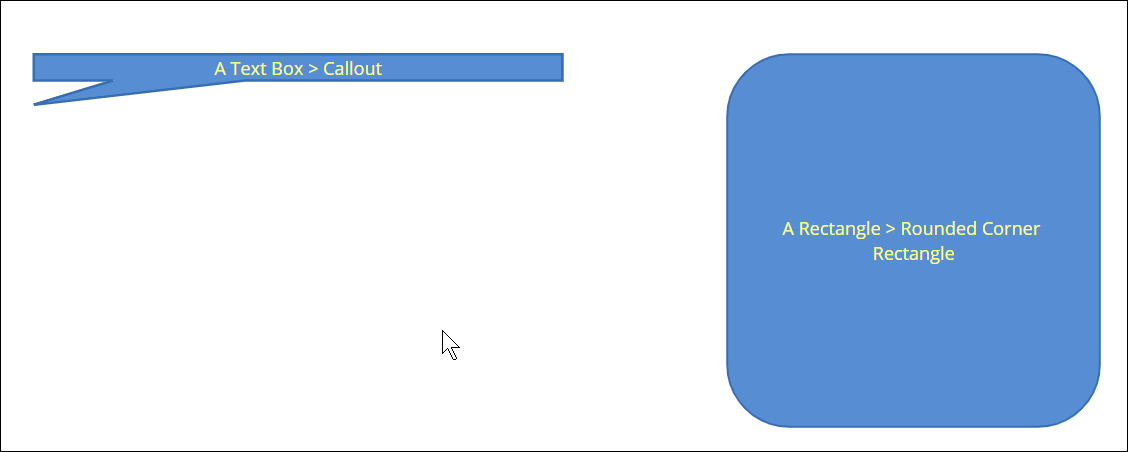 Requirements
A document containing Textboxes, rectangles, and/or calculations you want to treat as PowerPoint shapes.
Note: you can currently only change the shape of textboxes, rectangles and calculations.
Method
Changing the shape of a rectangle
From the Shape menu in the toolbar, select a Rectangle

Select the object:

From the Shape menu on the right, select the shape you want to change the rectangle to. The available choices: round corner rectangle, callout wedge rectangle, or a callout wedge round rectangle:


In this example, I will change he shape to a round corner rectangle.
Under Rectangles, click the round rectangle shape
The results are as follows:
In addition, I can change the Shape Style.
Select the object you want to change
In the object inspector, use the Shape Style menu to select one of the following styles:

For example:

The results are as follows:


Changing the Shape of a Textbox
Let's say I would like to change the shape of a textbox to a callout wedge rectangle
From the toolbar, insert a Textbox

Select the Textbox
For example:

In the object inspector on the right, from the Shape menu to select callout wedge rectangle

The results are as follows:


Next
How to use Dynamic Text Box in Displayr