Introduction
This article describes how to create a correlation Scatterplot Matrix from a series of variables.
Requirements
A series of binary or numeric variables to use as correlation inputs.
Method
1. From the toolbar menu, select Anything > Advanced Analysis > Correlation > Scatterplot Matrix.
2. From the object inspector, select variables from the Variables to plot drop-down box.
3. Click the Calculate button to generate the Scatterplot Matrix output.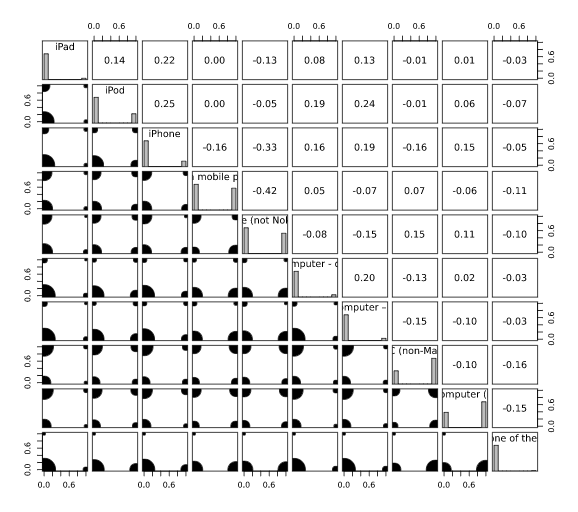 See Also
How to Create a Correlation Matrix
How to Conduct a Test of Correlation Between Two Variables
How to Create a Table of Coefficients from a Correlation Matrix