Introduction
This article describes how to remove words or phrases from a word cloud. The post contains steps taking you from the below word cloud containing uninterested words and phrases (eg. "a", "it's", "as", "no", etc.):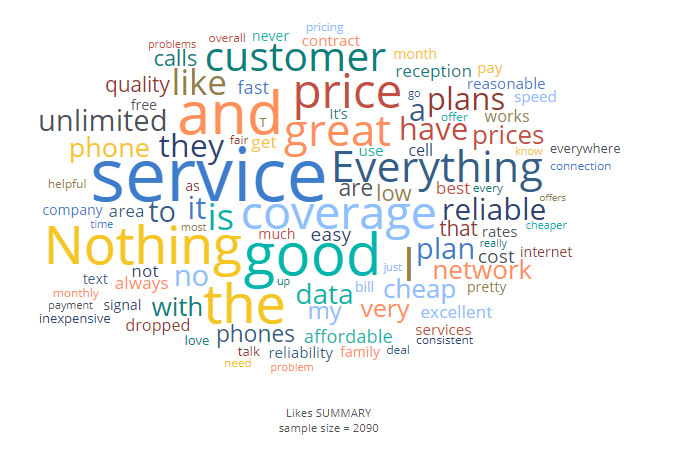 To a word cloud in which uninteresting words are hidden: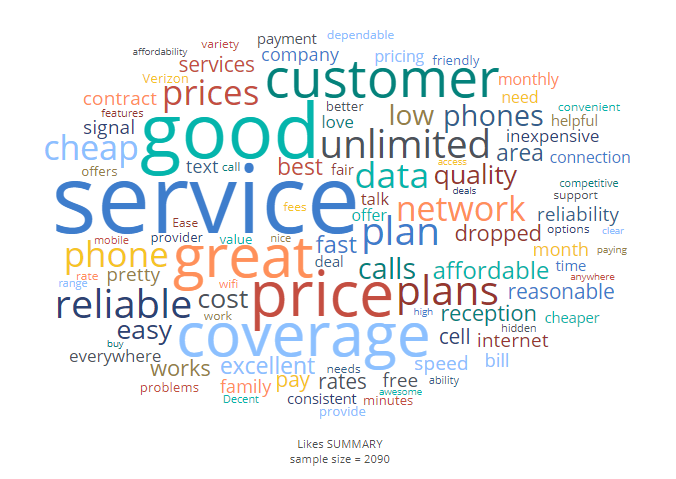 Requirements
Method
In your document, select your word cloud.
The Ignore list will appear to the right of the word cloud. You'll notice that by default Displayr automatically hides a list of common, uninteresting words (eg "in", "all", etc).
To add words to the Ignore list, click on the word in the word cloud and drag it to the Ignore list. Your word cloud will automatically updates each time a word is added to the list.
See Also