Introduction
This article describes how to go from a word cloud showing similar words or phrases (eg, "easy", "ease", and "convenient"):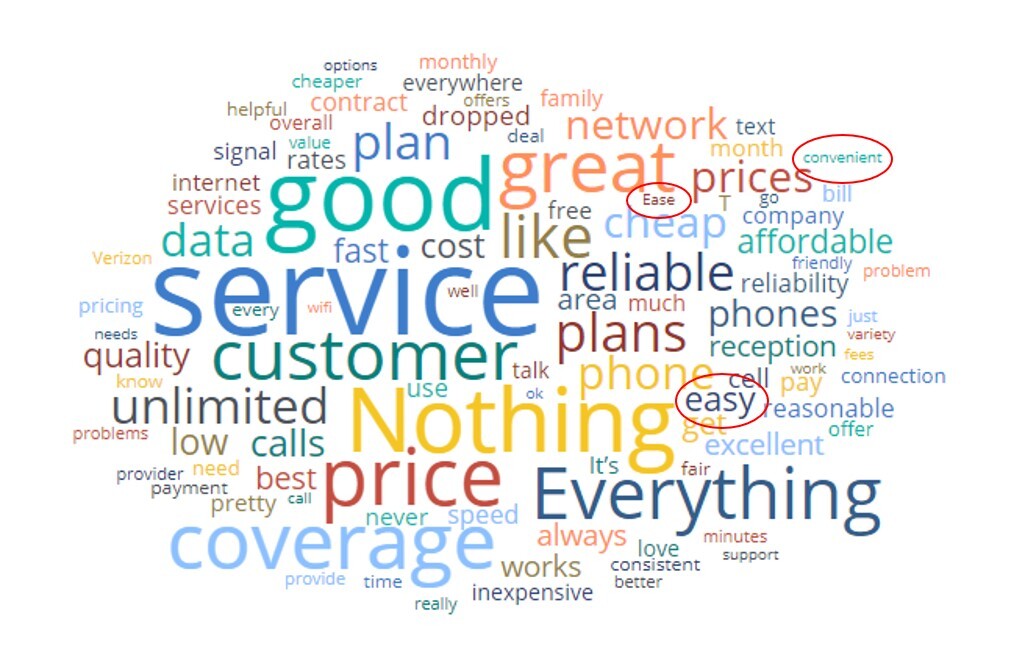 To a word cloud where similar words or phrases are combined into one word or phrase (eg "Easy"):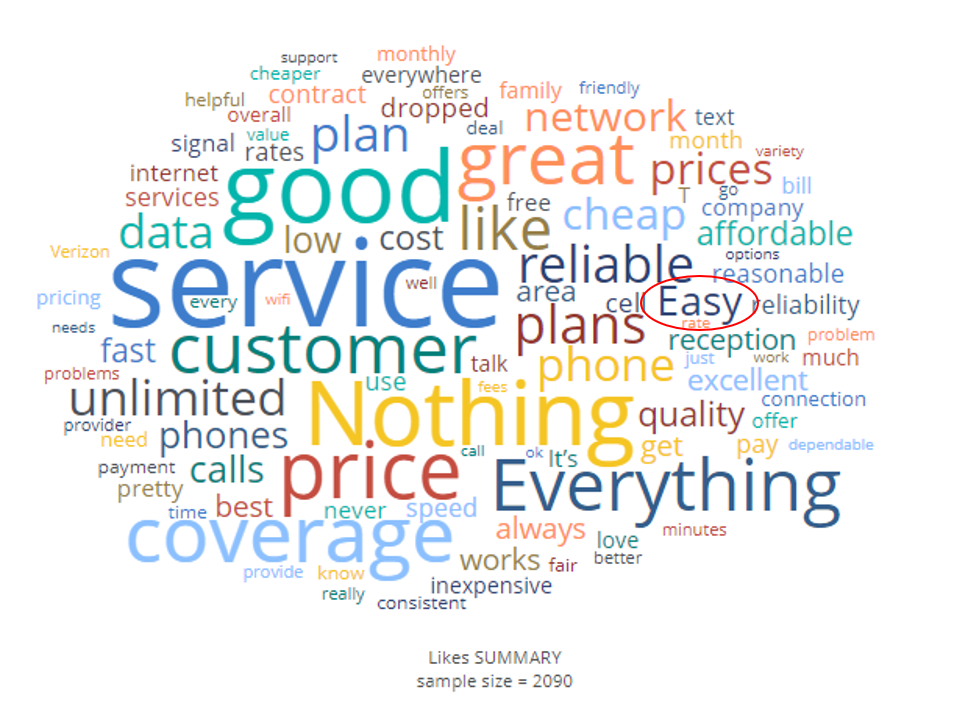 Requirements
Method 1 - Type in synonyms
In your document, select your word cloud.
In the word cloud, select the word you wish to combine with other words (eg, "convenient").
A text box will appear on the right-hand side. Select the text box containing the word or phrase:
Type in a word or phrase you wish to combine the word with (eg, type in "ease"), and press Enter. Repeat this process for all other words or phrases you wish to combine (eg, "easy"), until you have exhausted the synonyms.
Observe that the final word or phrase entered now represents all of those words or phrases (represented by a number of occurrences next to each phrase). The final word or phrase appears more prominent in the updated word cloud compared to the original version. Furthermore, the synonyms will no longer appear in the word cloud, as they've been combined into a single word or phrase, eg, "easy".
Method 2 - Drag and drop synonyms
In your document, select your word cloud.
In the word cloud, select a word you wish to combine with other words (eg, "cheap").
Drag that word onto its synonym:
See Also