Introduction
This article describes how to import a data set from Google Drive into Displayr.
Requirements
A Google Drive account with a data set (.sav, .xml, .sss, .mdd, .xls, .xlsx, .csv) saved in it.
A Displayr document.
Method
1. Select Data Sets > Plus (+) > Google Drive.
2. Click Sign in with Google.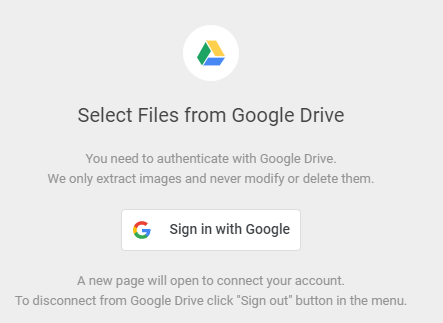 3. Enter Google user credentials or select the correct user account if already signed in.
4. Click Allow.
5. Select the appropriate folder and then click the file you wish to import.
6. OPTIONAL: To update your file, select your data set in the Data Sets tree and press Update > Google Drive in the object inspector.
See Also
How to Import Data from your Computer