Introduction
This article describes how to import a data set from Box into Displayr.
Requirements
A Box account with a data set (.sav, .xml, .sss, .mdd, .xls, .xlsx, .csv) saved in it.
A Displayr document.
Method
1. Select Data Sets > Plus (+) > Box.
2. Click Connect Box.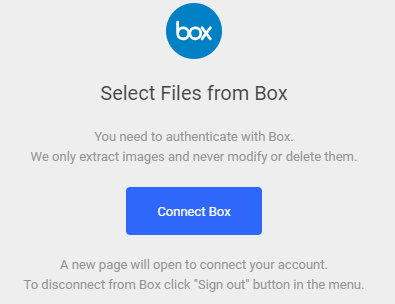 3. Enter Box user credentials.
4. Click Authorize.
5. Select the appropriate folder and then click the file you wish to import.
6. OPTIONAL: To update your file, select your data set in the Data Sets tree and press Update > Box in the object inspector.
See Also
How to Import Data from your Computer