When Column Comparisons are displayed on a table the significance testing compares pairs of columns within each row. Column comparisons are also known as pairwise comparisons and post hocs.
Each column has been assigned a letter, A, B, C and D, shown at the bottom as the Column Names. Within each row, each column is compared with each other column. In this example, there are thus 6 pairs of comparisons within each row: A:B, A:C, A:D, B:C, B:D and C:D.
Letters are shown to indicate statistical significance. Thus, the 83% for Strongly Agree with Allows to keep in touch is shown as being significantly different to the other columns (i.e., B, C and D).
Similarly, the 12% for Disagree a little with Technology fascinating is significantly different to the 1% and 9% of columns A and c. That A is in capitals indicates that the difference is significant at the 0.001 level, whereas the lowercase c indicates a difference at the 0.05 level.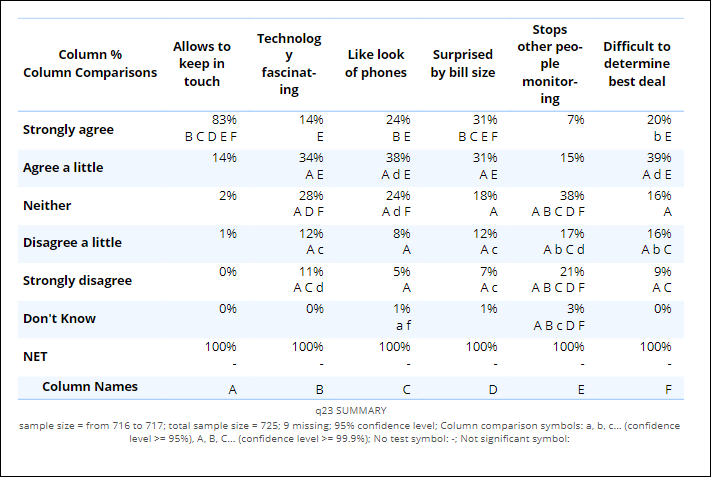 Next
How to Apply Significance Testing in Displayr