This article describes how to create a Residuals vs Leverage Plot from a regression model.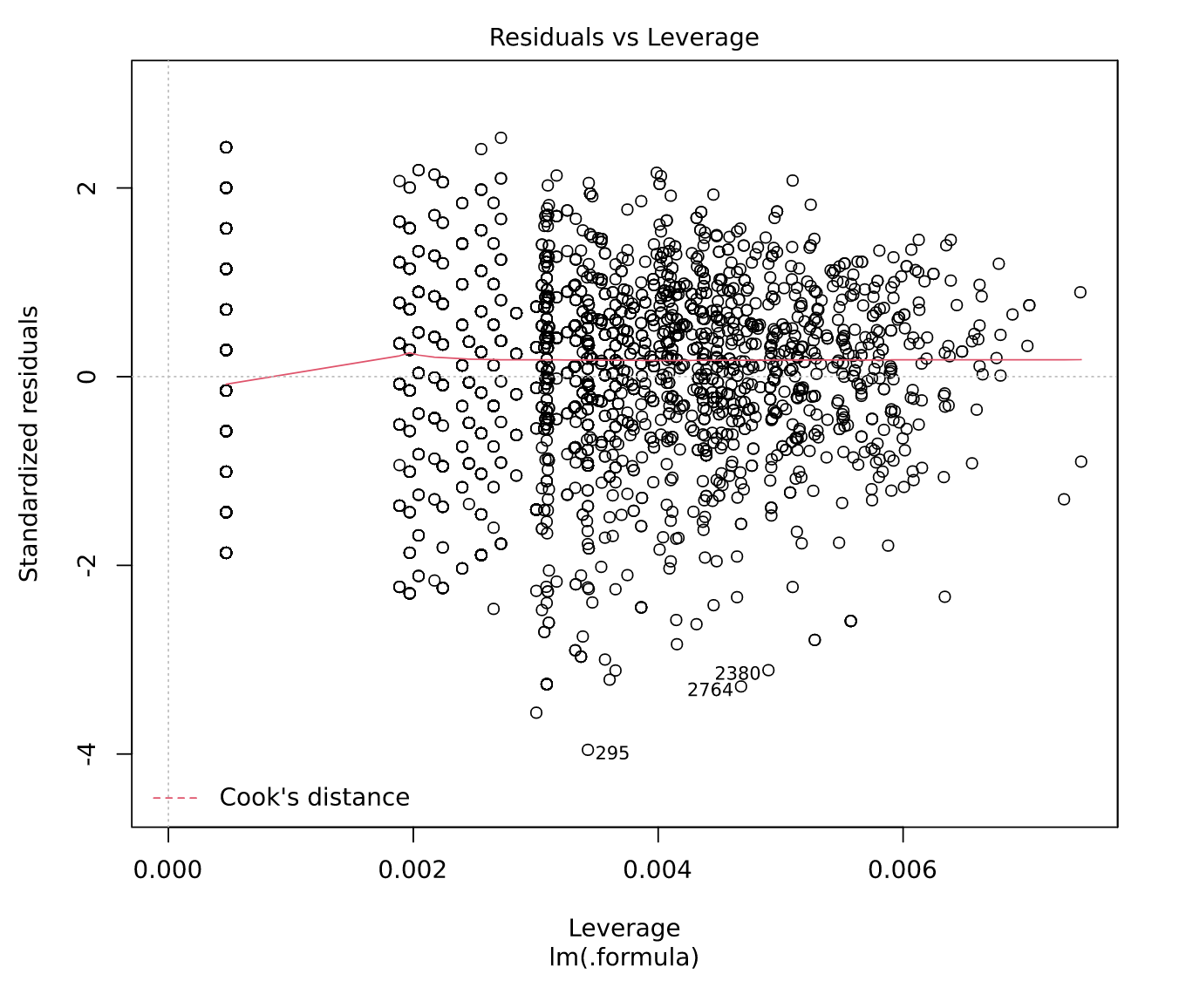 Requirements
You will need to have a regression model created in Displayr.
An example: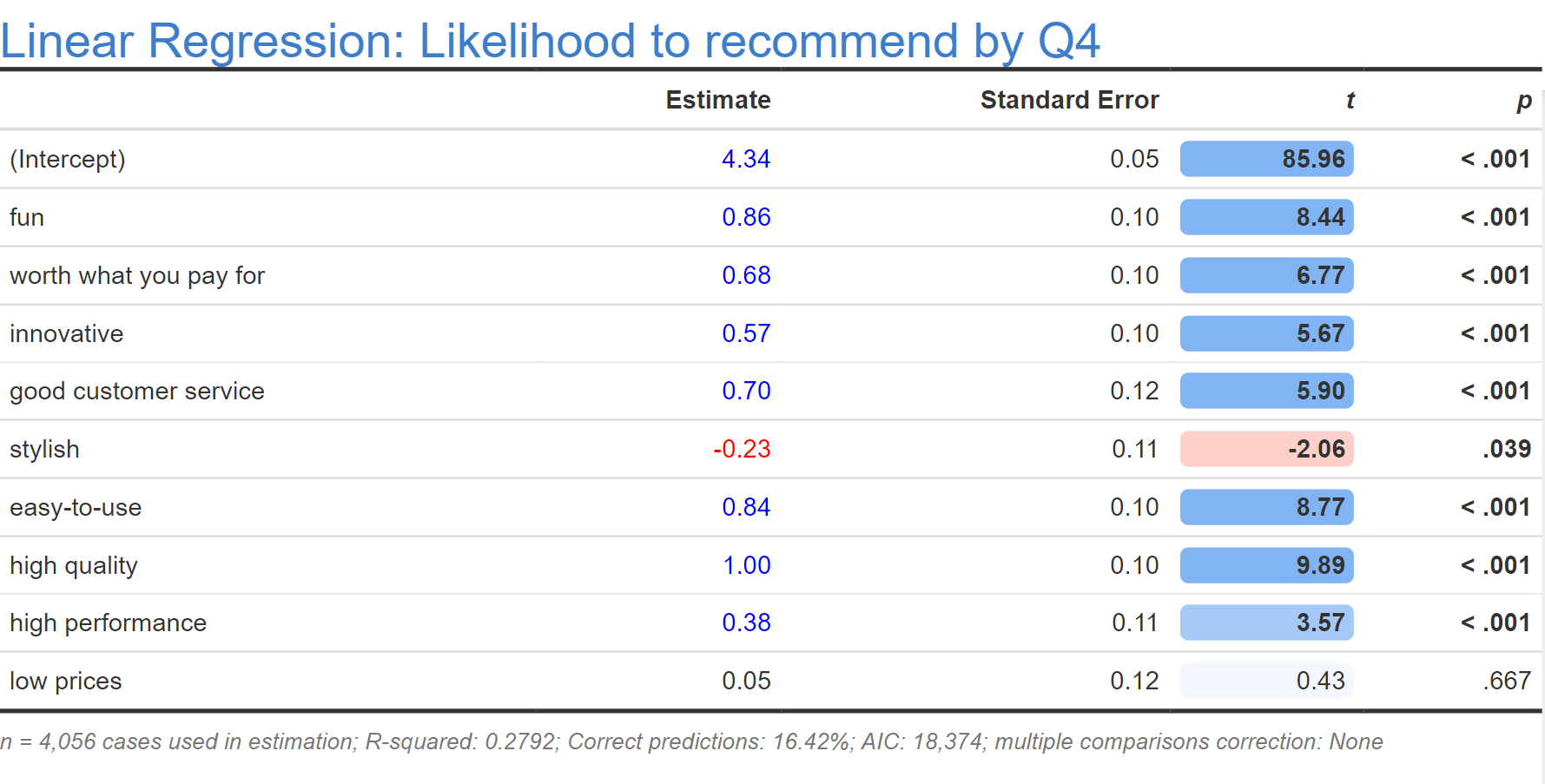 Method
1. Click on the regression model output.
2. From the object inspector, go to Inputs > DIAGNOSTICS > Plot - Residuals vs Leverage.
Next
How to do a Logistic Regression