Introduction
This article describes how to create a Cooks-Distance-vs-Leverage Plot from a regression model.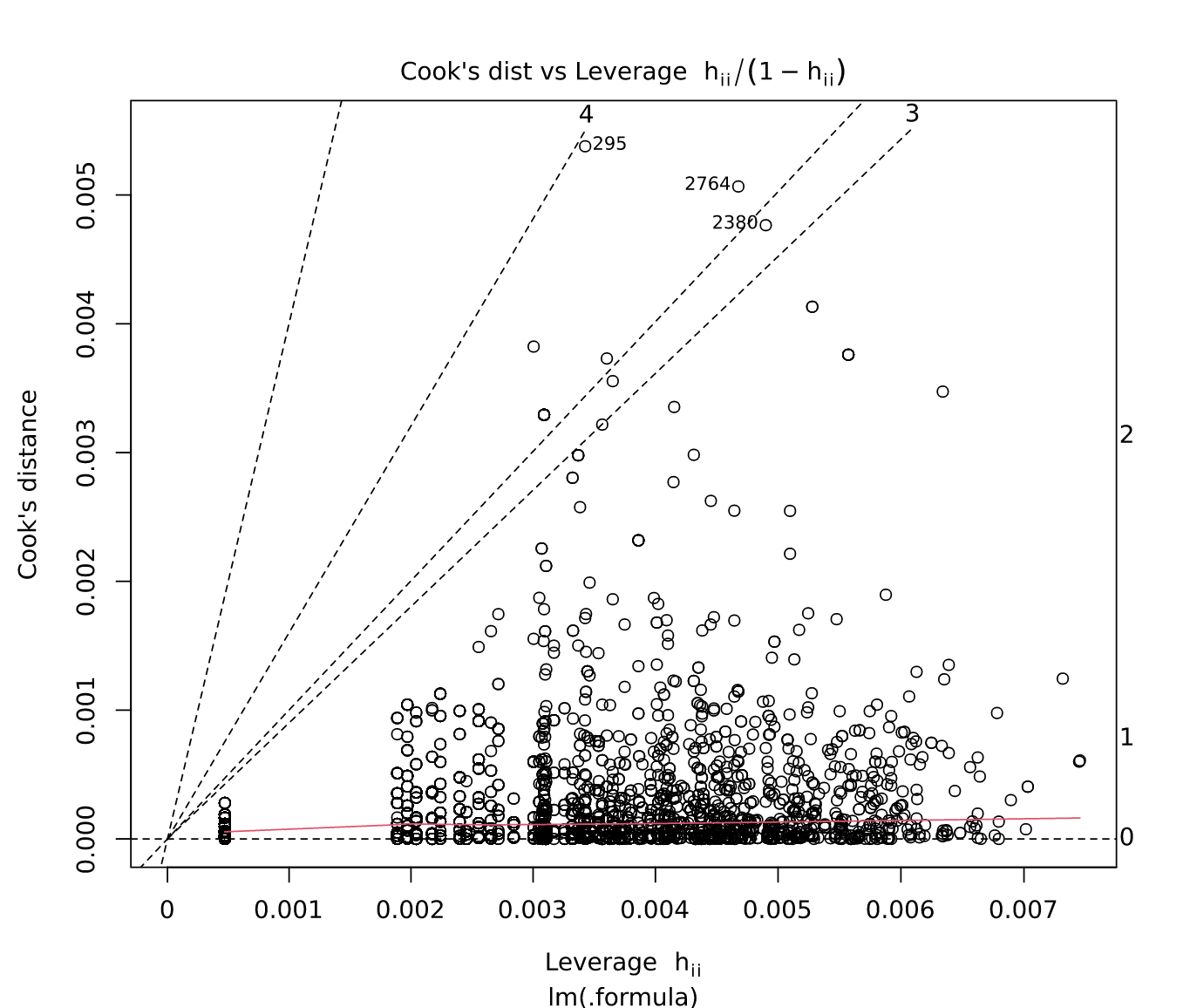 Requirements
You will need to have a regression model created in Displayr, for example: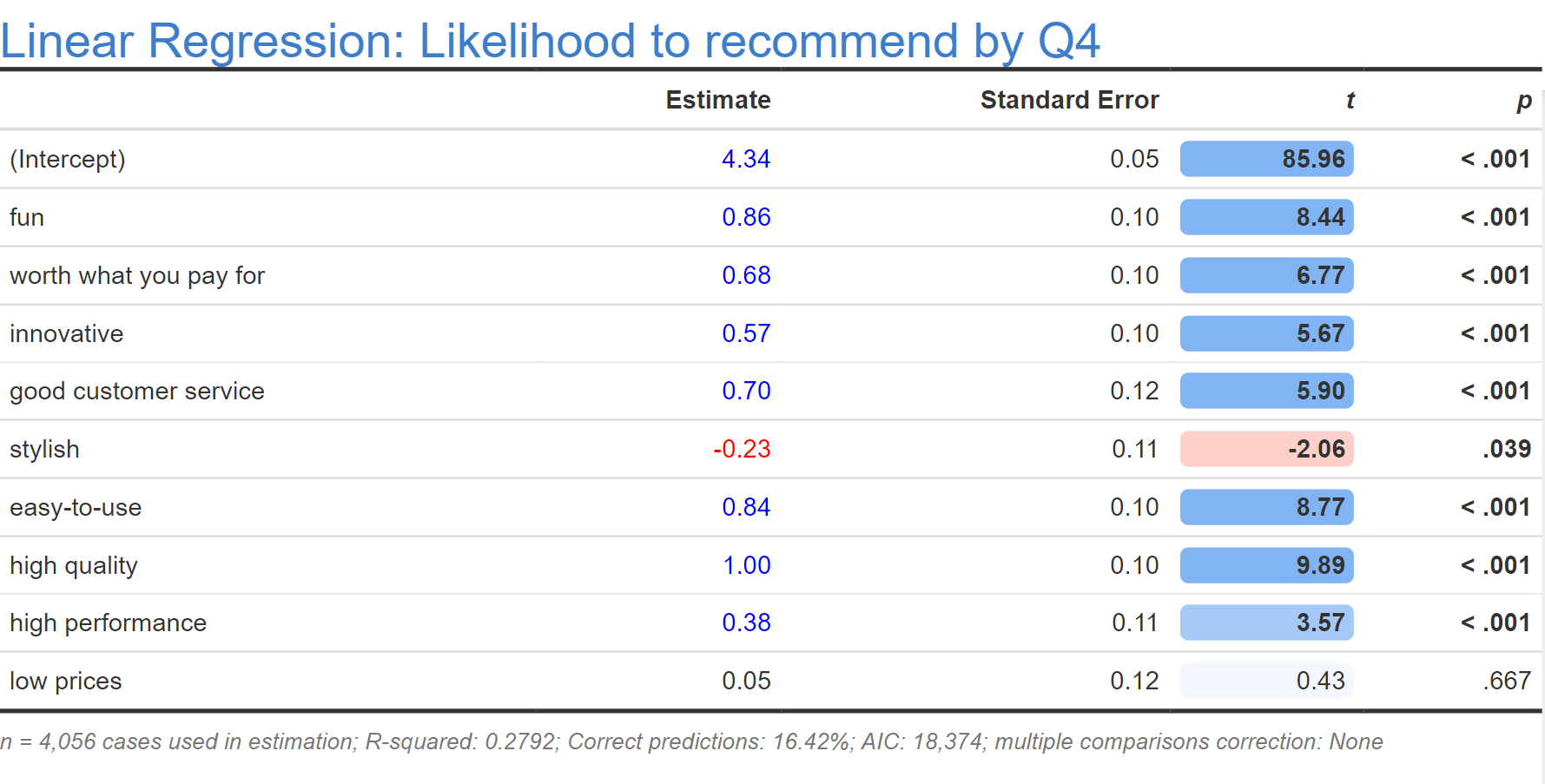 Method
1. Click on the model to select it.
2. In the object inspector to the right - under Diagnostics - choose Cook's Distance-vs-Leverage.
See Also
How to Run Linear Regression in Displayr