This article describes how to create an upset plot - a plot showing the intersection between binary variables, which is useful for understanding the results of a TURF analysis.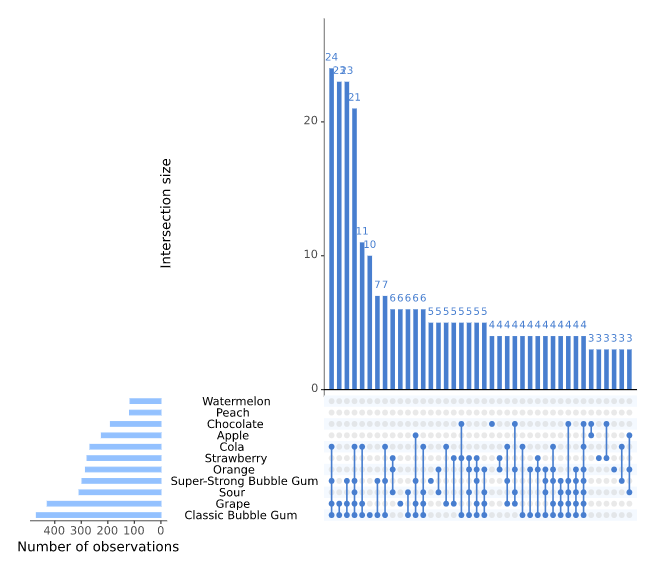 Requirements
As per the TURF Analysis requirements:
A data set consisting of at least 100 respondents, ideally many more.
A measurement of the appeal of three or more different alternatives per each respondent. These measurements can be from rating scales, historic purchase data, MaxDiff, conjoint utilities, or preference predictions.
All measurement variables converted to a binary variable, where a 1 indicates the person likes whatever is being measured a 0 indicates otherwise.
Method
In the Anything menu select Advanced Analysis > TURF > Upset Plot.
In the object inspector go to the Inputs tab.
Select the measurement binary variable set from the Binary variables menu.

OPTIONAL: To change the colors used in the plot go to the COLOR menu where you can change the Column color, Dot color, Background Shade color, and Bar color.
Next
How to Create a TURF Incrementality Plot
ebook - How to Use TURF to Optimize Product Portfolios