Introduction
This article describes how to create a List box control and use it as a filter. The article contains the steps to take you from a Page containing a grid of bars chart....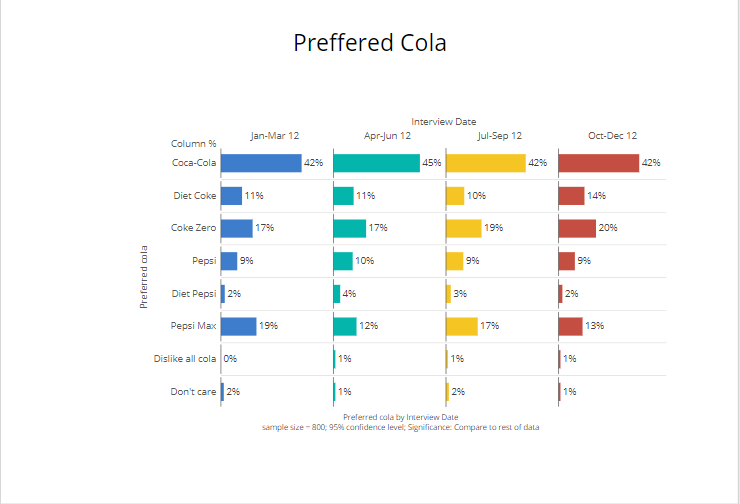 ...to a Page containing a List Box Filters on an Output that can be used to filter the chart.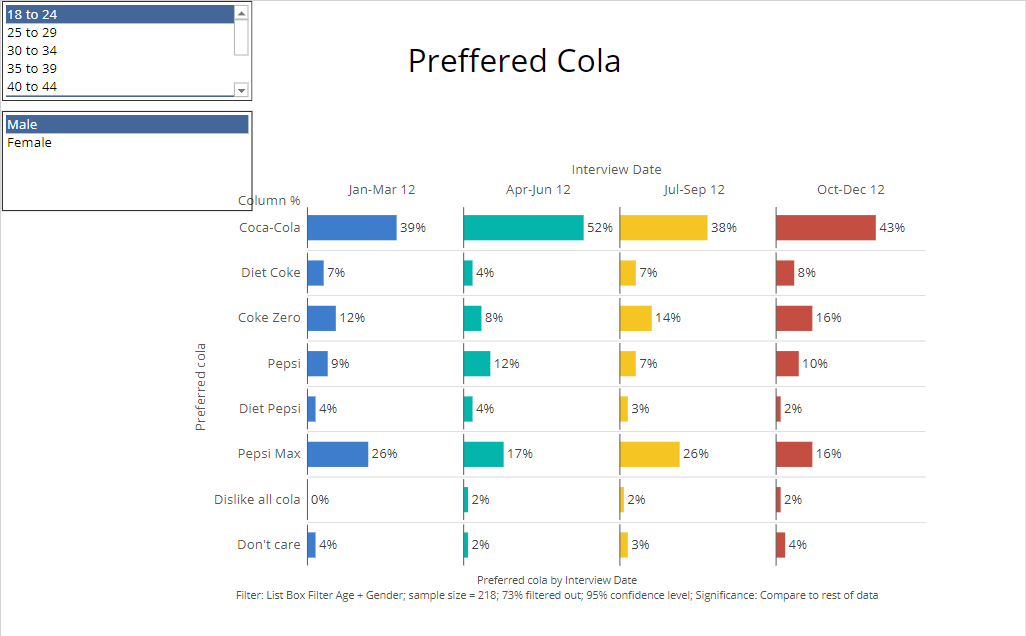 Requirements
A Displayr document containing a Data set.
A Displayr data object to filter (e.g., table, chart, visualization, etc.).
A single-response variable to use as a filter.
Method
Select the output(s) you wish to filter with the List Box menu.
Go to the Anything menu and select Filtering > Control > List Box Filters on an Output.
Select the single-response variable(s) you wish to use as a filter and select OK.
A List box menu(s) will appear on the Page. Displayr will create a new List Box Filter variable linked to the List box selection. Displayr will also automatically apply the filter variable to all the outputs selected in Step 1.

See Also
How to Create a Combo Box Filter
How to Create a Text Box Filter
How to Tag a Variable as a Filter
How to Create a Complicated Filter
How to Create a Binary Filter from Selected Data
How to Build Tables that Automatically Filter to the Latest Periods