This article describes how to create a table of parameter estimates by classes for a latent class analysis choice model output.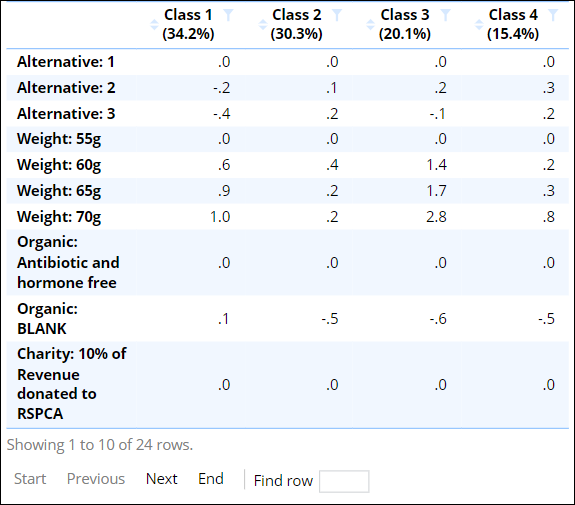 Requirements
Latent Class Choice Model Output
Method
Select the Latent Class Choice Model output

Select Anything > Advanced Analysis > Choice Modeling > Diagnostic > Class Parameters Table.
Acknowledgments
Uses the rstan R package.
Next
How to Do the Statistical Analysis of Choice-Based Conjoint Data