This article tells you how to automatically code unstructured text data into an entity list. It will take you from unstructured verbatim (raw) text responses: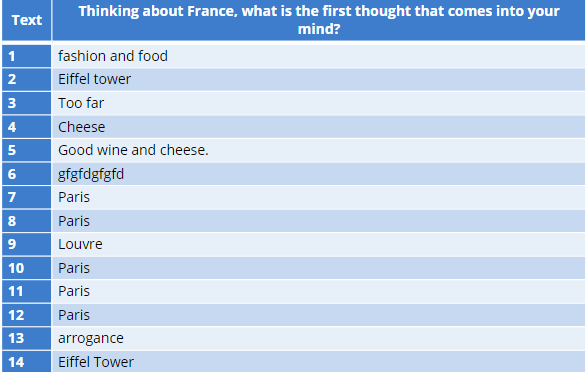 To an output where responses are automatically grouped into entities (people, places, things):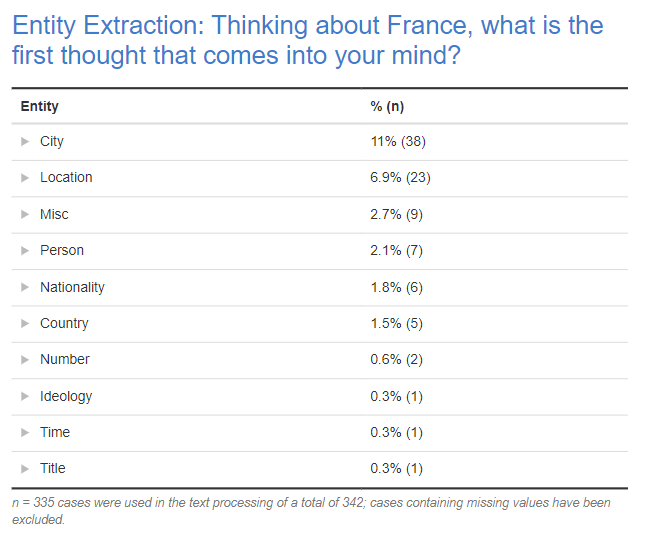 Requirements
You will need a Text variable in order to perform automatic coding. Text variables are represented by a small a next to the variable and can be found in the Data Set tree:
Method
From the toolbar, go to Anything > Advanced Analysis > Text Analysis > Automatic Categorization > Entity Extraction.
In the object inspector, under Inputs > DATA SOURCE > Text variable select the text variable you want to automatically code.
Next
How to Save Existing Text Categorization to Use in Other Analyses
How To Automatically Code Verbatim Lists of Items or Brands
How To Automatically Code Unstructured Text Data
How to Automatically Update Text Analyses