A Displayr document can be published online (i.e., as a dashboard; see the gallery of examples). This article describes how to publish as a web page, the distinction between edit and view mode, and how to let share a report with others.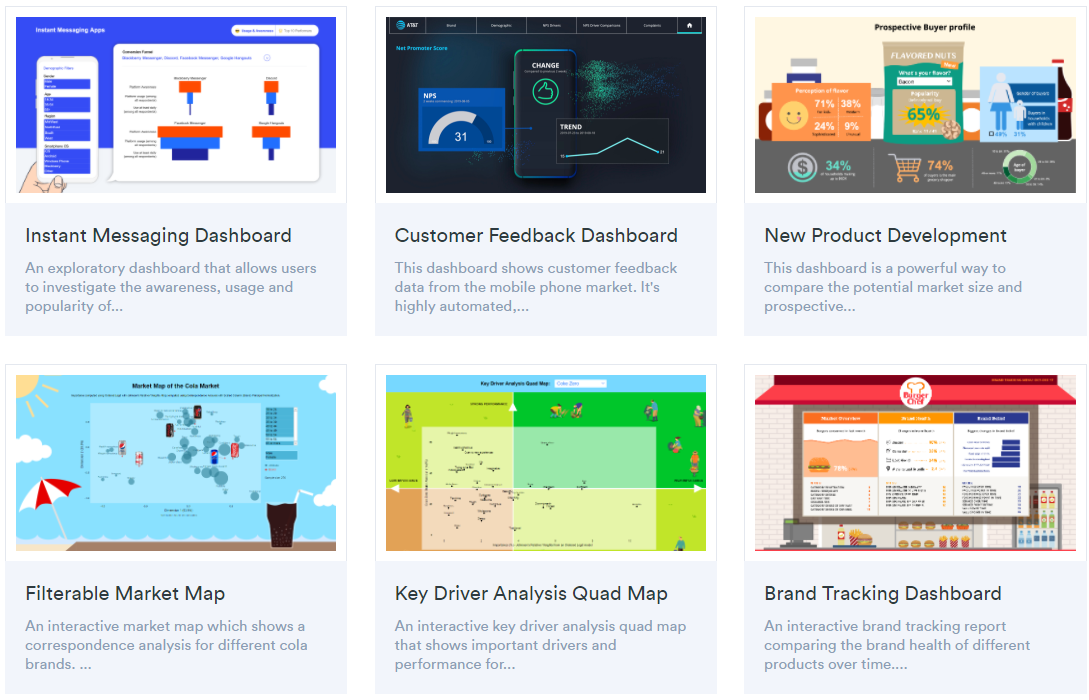 How to publish as a web page
A document is published by:
Pressing Publish > Publish as Web Pages.
Choosing the level of access.
Press Publish or Republish.
To view the published document, press Open in new tab.
Edit mode, view mode, and publication
When you create a Displayr document you are in edit mode. In edit mode you have access to all the tools for manipulating data and structuring your online report/dashboard (e.g., the Pages tree, the object inspector, the toolbar).
In view mode, the user can interact with the online report/dashboard (e.g., change page, apply filters), but cannot modify the way that others see the document.
When a document is modified in edit mode, all users that access the document in edit mode will see these changes. By contrast, changes only appear in view mode if the document has been published after the changes have been made.
Sharing the online report/dashboard with others
Share a dashboard with others by sending them a link to its URL. They will only be able to access it if you have specified Public on the web or Anyone with the link when publishing, or, you have created a login for them.
If you are viewing a published dashboard, you can just copy the URL (i.e., from the address bar in your browser). The URL includes the page, so make sure you select the specific page you want to share.
If you are in edit mode, you can find the view mode document by either:
Pressing Publish > Publish as Web Pages, Publish/Republish. The URL is then shown in the Link box.
Pressing Publish > View Web Pages.
You can also automatically send email and slack alerts to users with links to the online reports/dashboards.
Export from View Mode
Exporting to Excel, PowerPoint, and PDF functionality is available to your viewers in View Mode as well. You can remove this feature or customize it, see How to Hide Buttons in the Export Menu in View Mode.