This article describes how to set or change weights, filters, statistics or row or column variables all at once. You can select multiple items on a page, or multiple pages, or an entire report. Keep in mind that things configured in the object inspector on tables/items on a Page is output-specific and does not change the underlying variables used (unlike creating NETs, merging, and renaming that is done on a table and applied to all instances of the variable set).
Requirements
A Displayr document
Method
Select multiple items on the same page or on different pages.
Apply the desired change.
For example, suppose we have these two tables measuring cola preference by income and age. In addition, we have a Filter variable setup for Gender. We would like to apply the filter variable to both tables at once rather than one at a time.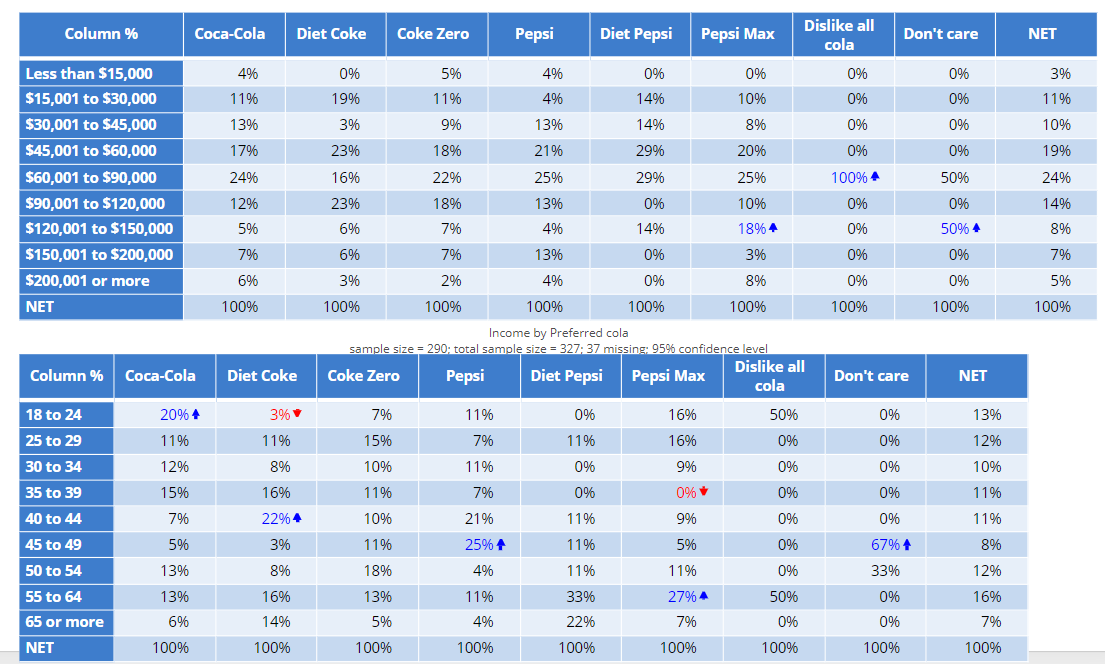 To do so:
Click on the first table and CTRL-Click the second table
The Object Inspector on the right shows that two tables have been selected.

Now, change the Filter from Total Sample to Male.
The results are as follows:



Now change the statistic from Column % to Row %. Be sure that both tables are selected first.
The results are as follows:

See Also
How to create summary reports in Displayr