Introduction
This article describes how to create a bar graph from a table with axis in the middle (negative values on left of axis)
From a table like this:

To a bar chart like this: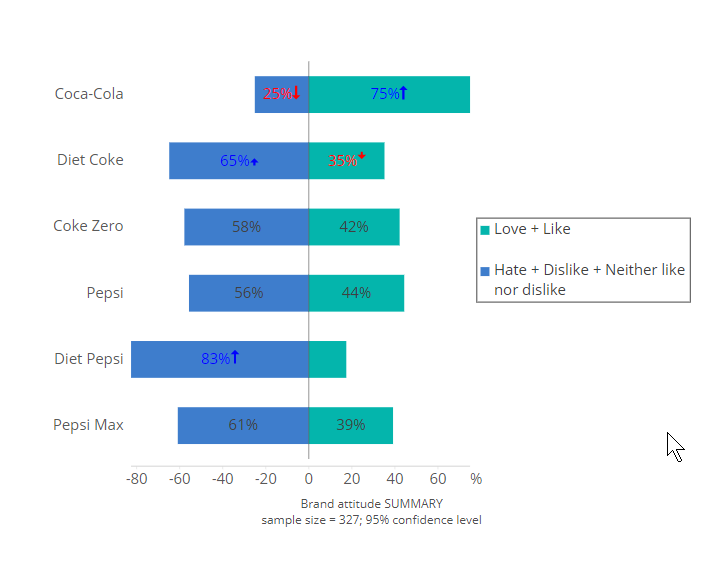 Requirements
A table with one or more columns.
Method
To create this chart, there are 2 steps:
Recode your rating categories so the negative ratings have negative values, and the positive ratings have position values. To do so, select the variable set, and then select the Values button in the DATA VALUES section of the Object Inspector. Then, change the values as in the following example:

Click OK.
Next you will need to combine the Negative and Positive values into one category each.

Click the table and select the column labels you wish to combine while holding down CTRL, and press Combine in the toolbar. Here, we will select Hate, Dislike, and Neither like nor dislike.

Repeat the previous step for the Love and Like categories.




Select the table, then in the Object Inspector under Inputs > OUTPUT click Chart to select the chart type Bar > Stacked Bar with Tests.
See Also
How to create a bar chart from a table