Introduction
This article describes how to go from a displaying averages for a categorical variable set: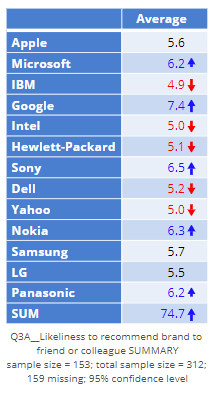 To a displaying an categories and percentages for each variable in the variable set: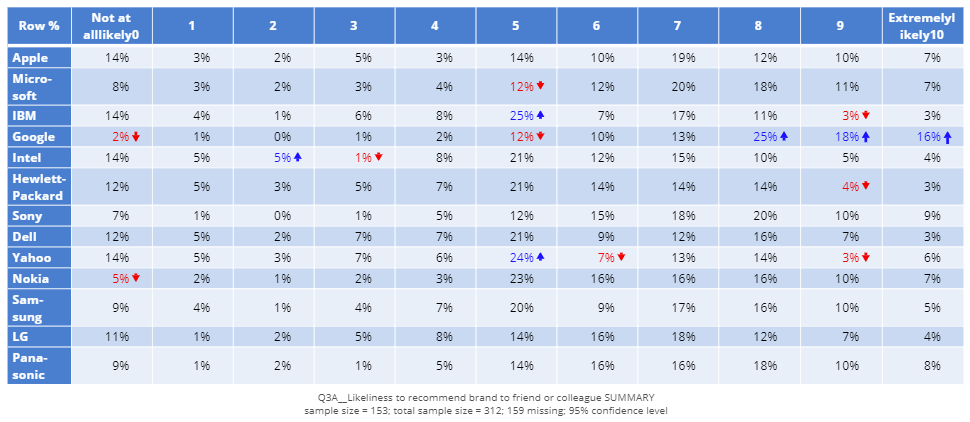 Requirements
A Numeric variable or Numeric - Multi variable set for which you want to display as categories and percentages for each numeric value.
Method
1. Create a table from your variable or variable set by dragging it from the Data Sets tree onto the page.
2. Select the variable or variable set in the Data Sets tree.
3. From the toolbar menu, select Anything > Data > Variables > Modify > Restructure > Percentages.
See Also
How to Change a Variable Set From Displaying Percentages to Averages
How to Change Percentages to an Average