Introduction
This article describes how to move all hidden variables to the bottom of the data sets tree.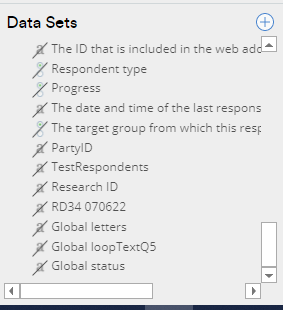 Requirements
A Displayr document with at least one data set and hidden variable or variable set.
Method
Select the data set.
Go to Anything > Data > Move Data > Move All Hidden Variable Sets to the Bottom.
See Also
How to Hide and Unhide Variables and Variable Sets