Introduction
This article describes how to move filter variables to the top of the data sets tree.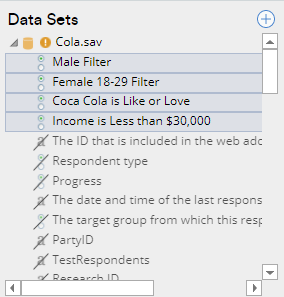 Requirements
A Displayr document with a data set and at least one filter variable.
Method
Go to Anything > Data > Move Data > Move All Filters to the Top.
A confirmation will pop-up letting you know how many filter variables have been moved. Click OK.
See Also
How to Tag a Variable as a Filter
How to Create a Binary Filter from Selected Data