Introduction
This article describes how to automatically delete tables from your document where the sample size is less than a value specified.
In the example document here, three Pages have tables on them with a sample less than 10:
We will delete these tables automatically, to end up with:
Requirements
You will need a Displayr document with at least one table created directly from variables by dragging them onto the Page or, e.g., by using the functions Anything > Report > Crosstabs or Anything > Report > Tables for Data Checking.
Method
1. In the toolbar select Delete > Delete if Sample Size Lower Than Specified Value.
2. In the first dialogue, enter the minimum sample size value (n=) that you want to see (i.e., any table with a value less than this will be deleted). In this example, I want to delete any table with a sample of less than 11.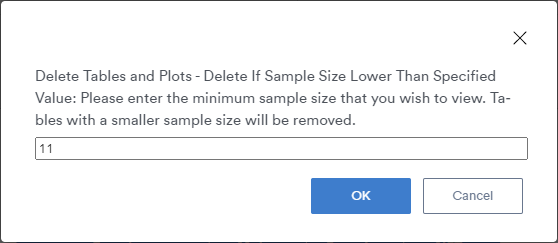 3. Click OK.
4. In the next dialog, select which tables you want to check through. Here, I've selected all tables: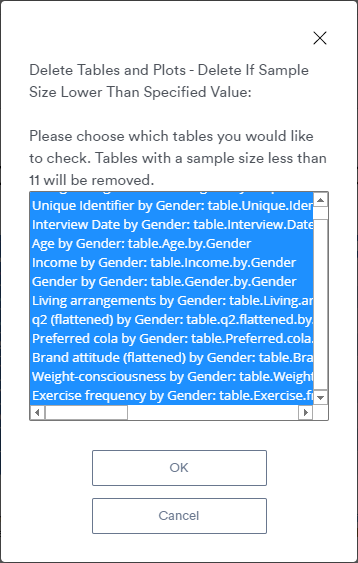 5. Click OK.
6. You will get a notification telling you which tables have been deleted: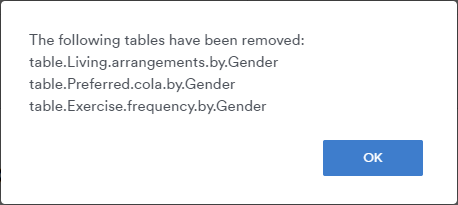 See Also
How to Automatically Delete Broken Objects
How To Automatically Delete Tables With No Significant Results